Learn How To Quickly Make Your Google Analytics CCPA Compliant if you are living in California. I know I have a few posts on Google Analytics. Therefore, I wanted to go over the California Consumer Privacy Act or CCPA.
What information does your website collect?
It is important to understand the way Google Analytics works and collects personal data or information about your visitors. Or it can get you into a lot of trouble if you don't meet CCPA compliance. Depending on which jurisdiction you live in it is so important to keep your own policies and legal information accessible to your viewers. As well as up to date with any new changes like this one.
What is the CCPA?
California Consumer Privacy Act or CCPA protects consumers. On January 1, 2020, the CCPA implemented new regulations on the rights of California consumers. It requires companies within a certain range to be significantly more transparent about how they collect, use, and disclose personal information.
Legal Disclaimer
No one plugin can offer 100% legal compliance. Please consult an internet law attorney. They will help you determine if you are in compliance with all applicable laws for your jurisdictions. Nothing on this website should be considered legal advice in any way.
Rights California Consumers Have
Here is an overview of some of the rights that residents of California now have under CCPA. They will include:
The Right to Opt-Out – The viewer can opt-out of having any information collected or used.
Right to See What Data Is Collected – The right to view any data collected for up to 1 year.
Right to be Informed – Users should know how a website collects, sells, discloses, and shares their personal data. Make sure your policies are up to date.
The Right to have Data Deleted – all users in CA can get their information that is stored erased from a website if they should request it.
Right to Equal Services and Price – They should be given the same price and service as other consumers.
You will need to comply if your business meets any of these requirements:
You will need to comply if your yearly gross revenue is $25 million or more. 50% or more of your yearly revenue is from selling consumer's personal information to others or third parties. Therefore if You buy, receive, or sell personal information of 50,000 or more in consumers, devices, or households you need to comply. I have the link at the end of the post if you would like to read the California Consumer Privacy Act of 2018. (updated)
Penalties For Not Complying
Violating the law, you could face penalties up to $7,500 per violation per person. Therefore, even unintentional violators can still be fined. Furthermore, If a user files a lawsuit the fines can range between $100 to $750 per consumer per incident. Or, the actual damage (whichever is greater).
If You're Using Google Analytics Are You Complying?
Because Google gathers personal information. You want to make sure that if you are using these analytics to make important decisions in your company. Make sure you know that all the information is compliant with the new CCPA regulations. You can update them manually and regularly. But I do have a great plugin that can offer one simple solution to help keep you protected.
One Quick Way To Make Sure You Are Complying
***We may earn commissions if you shop through the links on this page. You may also want to read on the updated FTC regulations for affiliate partners.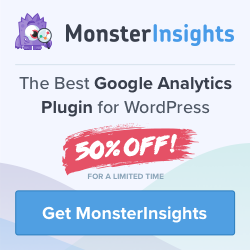 MonsterInsights Has the Perfect Add on
By Installing MonsterInsights you can activate the add-on called EU Compliance. So if you haven't already downloaded the MonsterInsights plugin for WordPress you can do so by adding the plugin right from your WordPress dashboard.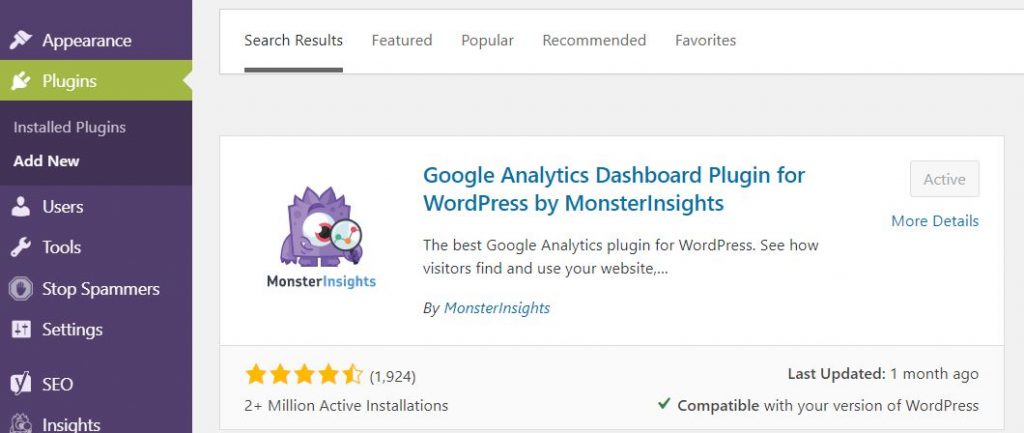 Once you have activated the plugin you will need to upgrade to the pro version. This will allow you to use the addon for MonsterInsights called the EU Compliance.
What is the MonsterInsights EU Compliance and what does it do?
The add on will automatically Anonymize any IP Addresses. It can also disable the demographics, re-marketing, advertising, UserID, Author Name tracking and more. It will also allow AMP addon users to have it wait for Google AMP consent box to be checked before tracking the user.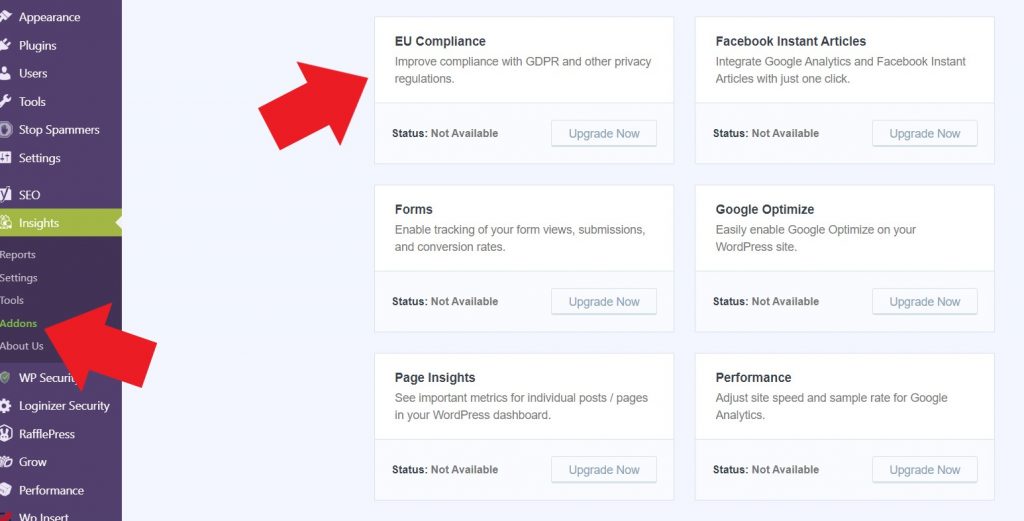 Once Activated – How To Comply With CCPA
Go to Insights/Settings/Engagement scroll down to EU Compliance. Now you can change the settings or disable certain tracking features in Google Analytics. Thus allowing you to comply with the CCPA. This should be the screen you will see: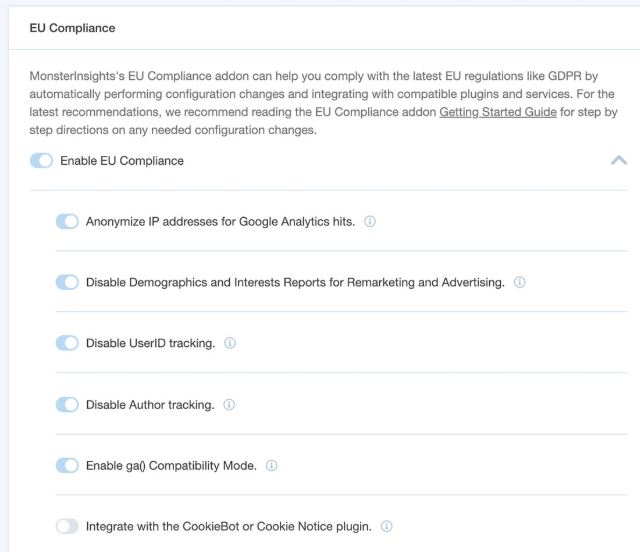 Create Your Opt-Out Consent Box
One of the rights consumers will have is to opt-out of sharing their data with third parties. So in order to comply you must give viewers that option where applicable. I would recommend using CookieBot or Cookie Notice.
They both are great plugins available in WordPress. It is compatible with MonsterInsights as well. Once you have set up your own website policies correctly you can use these if you are not too keen on coding it all yourself.
Cookie Notice will allow you to inform users that your site uses cookies and helps you comply with all of the EU GDPR cookie law and CCPA regulations.
CookieBot will create a declaration link you can place on your website. It will also create a do not sell my personal information document. This also will help you comply with CCPA requirements.
Update Your Website Privacy Policy
Under the CCPA regulations, California citizens have the right to be informed. When updating your privacy policy on your website make sure you let your visitors know that you are using Google Analytics. Describe the personal information google analytics collects from the visitors and try to explain the purpose for your website collecting certain data, how it is being used, and any third-party sharing.
Disclose how cookies will be used
Don't forget to mention how your cookies are used, stored, and deleted from your website. Because Google Analytics uses a User ID, Client ID they are tracking the behavior of your users on your website. By using the MonsterInsights Addon you can easily be sure that Google collects information that complies with the laws. This can reduce any chances of penalties.
If you enjoyed the post on Quickly Make Your Google Analytics CCPA Compliant try the MonsterInsights. Especially if you don't want to have to keep checking in on your Google Analytics to see if they are complying. This is one quick solution especially if your consumers are mainly from California. ** I have the link below but again I must let you know we may receive commissions for any purchases made through these links in the post.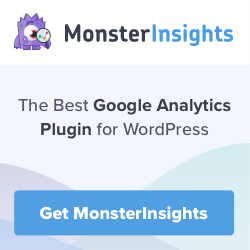 *Disclosure: I only recommend products I would use myself and all opinions expressed here are our own. This post may contain affiliate links that at no additional cost to you, I may earn a small commission. Read full privacy policy here."