What is the Best Survey Software in 2020? I found one that can really help when creating an online survey right from your own website. As you know already I am a big fan of WPForms. I use it for almost everything on my site. I absolutely love how simple and easy it is to use!
With so many online services that will allow you to create survey forms and embed them into WordPress. There is a big downside to this. When you use them, the forms of data are stored on third-party servers. It will only allow you to have limited options to customize your reports. For example, some may limit the responses and cost a fortune each month!
You could run surveys on your own website without relying on third-party services by using the WPForms plugin in WordPress.
*Disclosure: I only recommend products I would use myself and all opinions expressed here are our own. This post may contain affiliate links that at no additional cost to you, I may earn a small commission. Read full privacy policy here."
Step 1. Activate the WPForms Plugin form WordPress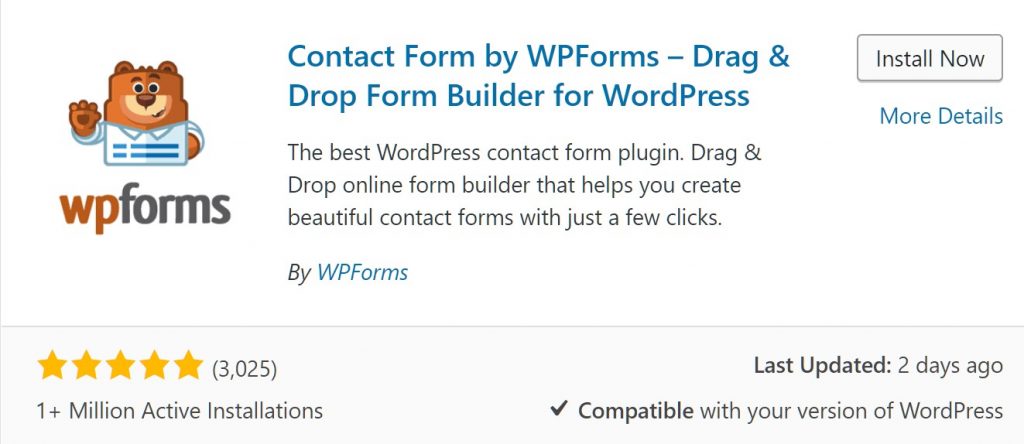 Step 2. Upgrade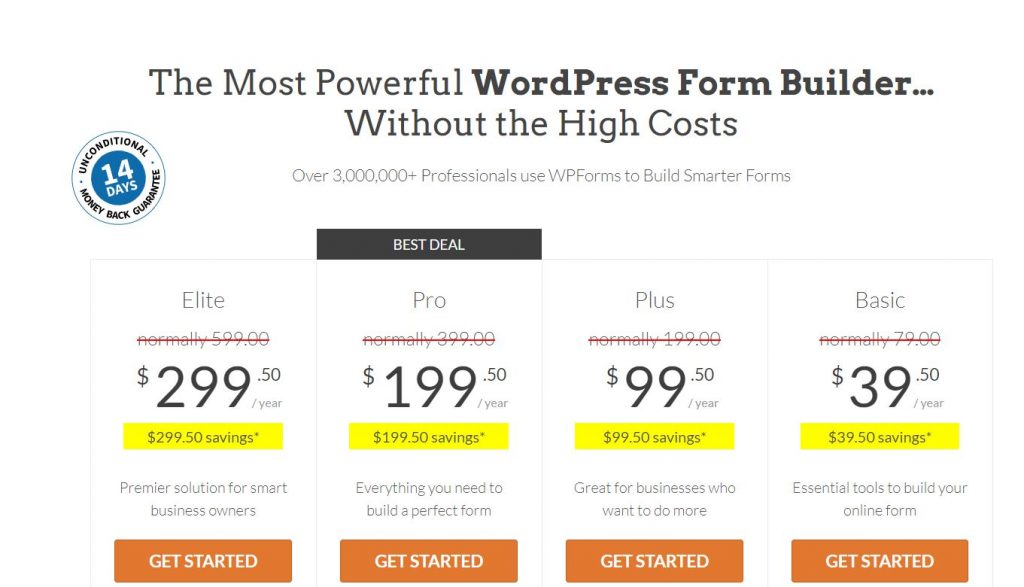 By Upgrading to WPForms you will have access to more of the great add-ons they offer. It is a simple drag and drop plugin very easy to use! Be sure to check out my post on How To Create an Engaging Multi-Page Form. This is also a great option to make things more interactive on your website.
Step 3. Activate the Addon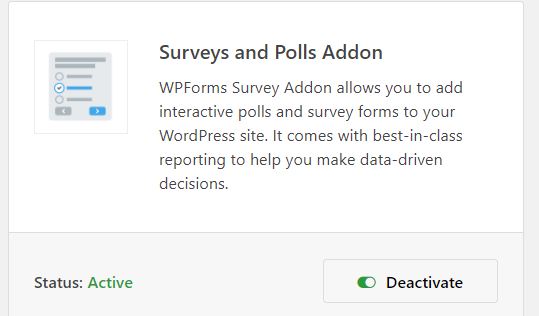 From the side menu, after you have activated the plugin, You will see a section called Addons. Scroll down to see the choices until you find the Surveys and Polls Addon. For this example, I am going to create a basic form of customer satisfaction. I am going to use the "Survey" in this tutorial.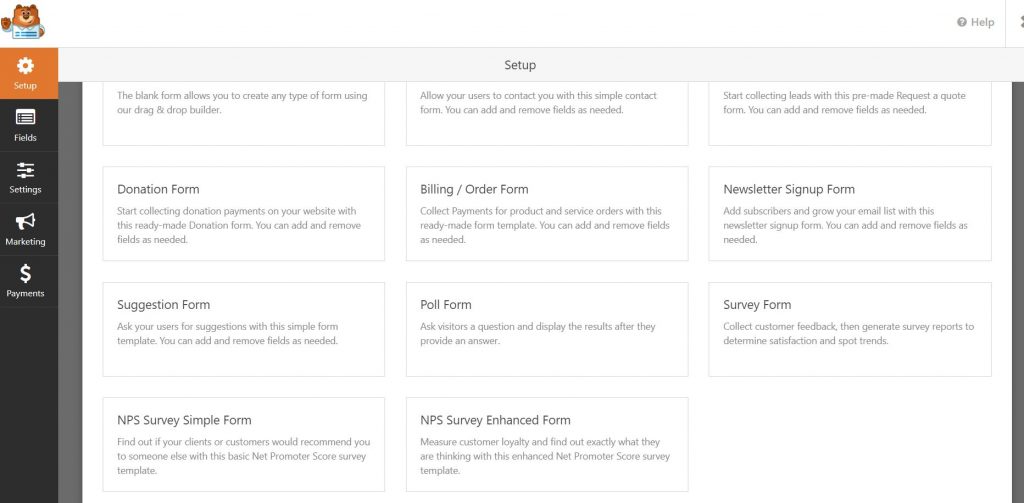 You will notice that they will give you choices after activating the addon. You can either add in a Poll or a Survey. Once you choose you can now start to create your form.
Step 4. Create Your Form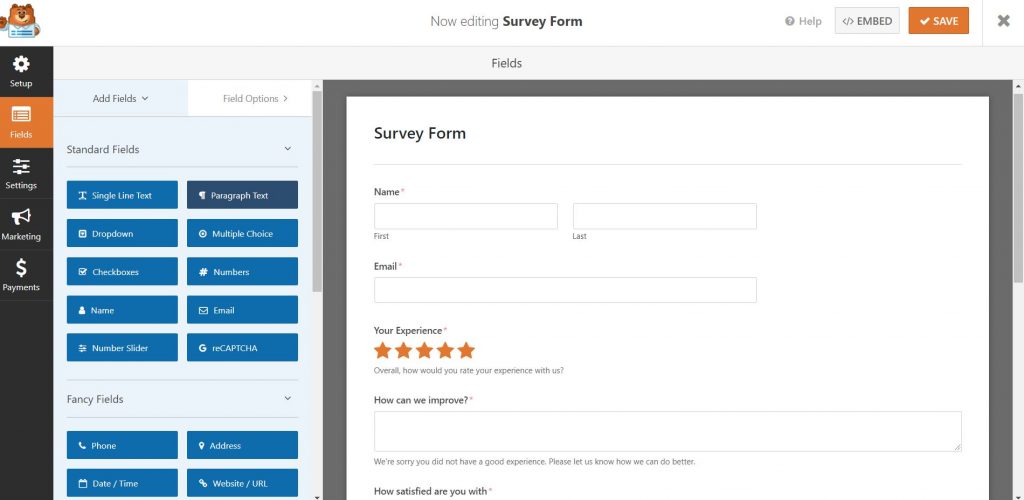 Start by dragging the fields you would like to add to your WPForm. I am using the following in this example:
Name
Email
Your Experience
How can we improve (With a description box)
How Satisfied are you with (provide some options such as Purchase, Service, and the company overall.
When you click on the selection to edit the fields. You can also click the tab to offer you more Field options. WPForms also includes conditional logic. This means you can personalize your survey questions based on the user input in one of the fields.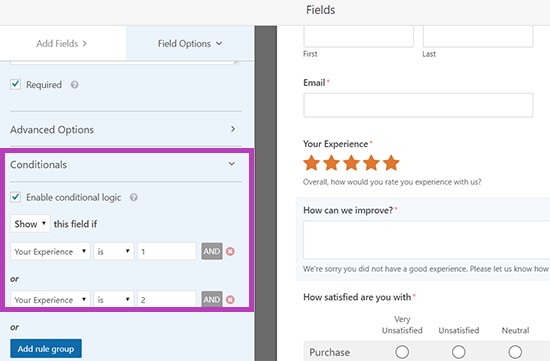 Step 5. Adding the Survey To Your WordPress Site
This is another great feature of WPForms. You can add your form directly to your WordPress Page or Post by using the insert WPForms in the WordPress Block. Just start typing and it will appear. You can then choose the post you want to use: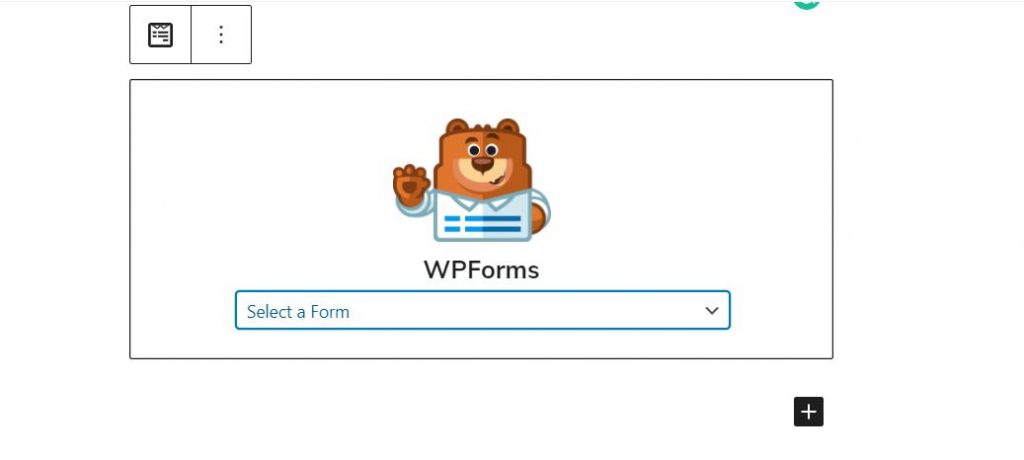 Another Great way to add your WPForm Survey into your page is to add your survey form into any widget area.
Simply head over to the Appearance/ Widgets page in your WordPress admin area and drag the WPForms widget to any sidebar.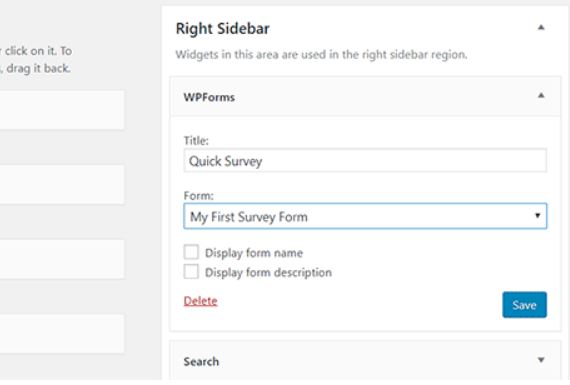 We voted WPForms The Best Survey Software in 2020
You can see that there are other plugins that will allow you to post polls or surveys without going through third-party servers. However, they can be costly. If you're a beginner and you just want a simple form you can keep track of. I would highly recommend WPForms Plugin.
Reliability
With using this plugin I have never had any issues with the reliability. I can even check in the Entries tab under WPForms to see if I have missed any emails. You can also set up an automatic response page that your viewer will see after your survey. Not only that, you direct them to a specific page on your website or other URL after they have taken the survey!
Easy To Use
The WPforms offers a drag and drop feature. You do not need to know any coding. Just make sure you test your form first. I noticed the emails do show up in my inbox right away. No time lagging! And it is simple to change by editing your form at any time.