There are 3 Things to consider before getting a second dog. Being a dog owner is a whole new level of fulfillment in itself. This is why it is only natural for someone who has successfully adapted to life with a canine to want to have a second dog.
If this is true for you, you might have dreamed about having Instagram-worthy cuddle sessions with your newly expanded fur family after bringing home a new pup. The doggie "siblings" bond instantly, and voila! Your family is complete.
But hold your horses — there's a lot more to adopting a second dog than you might think. In fact, it may not be as easy as the first time a furry pal came to your life.
Remember that welcoming a second dog into an already-established pack is a decision that shouldn't be taken lightly. So, before you start shopping online for another dog tag, you must first take the time to consider what will happen when you do choose to bring home a second pup.
To help you out, this article tackles the three most important things you must consider and expect before a second dog comes into the picture.
#1. How Your First Dog Will React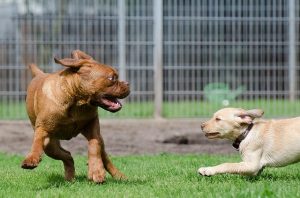 While you and other humans in your household may be over the moon about having a second pup, you must first consider how your resident canine would feel about it.
Remember that there is no single scenario that applies to every dog owner. While it may be a great idea for some people, it may not work for others. Most of the time, the most difficult part of adopting a second dog revolves around how the first one will respond to the change.
If you consider your pet as a member of your family, you must think about how a new "sibling" pup can affect his quality of life. Before signing those adoption papers, observe how your dog reacts around others of his kind. Does he enjoy their company, or is he more inclined to spend time alone?
It would also help to check what his interactions with other dogs are usually like. This will allow you to predict how or whether he can cope with the change.
Keep in mind that your canine pal may already be content with the way things are. Shaking things up with a new puppy who would share his eating and sleeping areas – not to mention, change his routine – may not cut it for him.
So, before you proceed with adopting a puppy, determine if your dog can deal with the extra "excitement" around the house. Often, adult dogs tend to get annoyed with pups, so you may be in for a bit of growling once you introduce the little one.
Of course, every household is as different as the people and pets living in it. Only you can decide whether having a second dog is good for your family.
#2 How much time you can spare for the new furry family member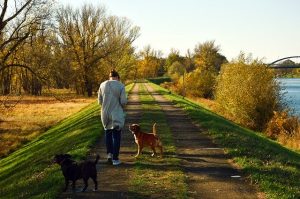 Another major consideration you should think about before adopting another dog is your time. Be honest with yourself and take a long, hard look at your current schedule to see whether you can set aside enough time to train, assimilate, and show your love for a new puppy without ending up neglecting your older pet.
Unlike what some people think, having a second pet won't free up your time. While he may be able to serve as a playmate that can help for your first dog to blow off steam, you still need to take care of both of the animals. This means that two canine pets would require double your time and energy.
Sure, you can easily choose a dog food delivery service to conveniently bring your pet food supply straight to your doorstep, but your dogs cannot open those cans and bags by themselves. You'll still have to take care of feeding them.
Another time-related matter you need to think about before getting a new dog is whether you have any major changes or life events coming up. Whether it's a new job, a move, a new baby, or a significant project, these things can eat up your time, so it would be best to postpone the pet adoption for when things get back to normal.
#3 How you can help them get along
Helping two dogs get along – especially if they are at different ages – can be a bit challenging. This means that if you're bringing home a younger pup, your first dog might find his giddiness and playfulness annoying.
Aside from staying in the same room they are in during the first few days following their first meeting, you should also consider the following tips when introducing a second pup to your old dog:
Introduce them in a neutral space
Although you might want your dogs to meet at home, it would be best to conduct the introduction on neutral ground, like at the park or in a fenced lot. This will help prevent your first canine pet from feeling like his turf is being invaded.
Use positive reinforcement
Positive reinforcement is a great way to make the experience of meeting "sibling" dogs a good one. There's no better time for your furry babies to start having positive experiences with each other than during their introduction.
Allow them to sniff and greet each other as they would and offer calming verbal affirmations for positive reinforcement. After playtime, let both of them "stay" or "sit" before allowing more interaction. Don't forget to walk them together while allowing some sniffing along the way.
Ready to Adopt? One More Thing…
Once you've considered all the things listed in this article, you just need to think about one more thing: Are you really ready? If your answer is a resounding "yes," then go ahead and bring home that adorable pup you've been eyeing for some time now.
A warm welcome to our guest writer and Contributor to our Pet Frenzy Community!
This Post Was Written by Farah Al-Khojai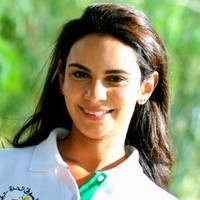 Farah Al-Khojai is the Managing Partner of Pet's Delight. A passionate entrepreneur, Farah holds a Bsc in Government from the London School of Economics. She is always on the lookout for new opportunities to develop and grow the pet and equestrian retail and wholesale market in the UAE and beyond, and is proud to be at the helm of the first and the largest pet care provider in the market representing world-class brands including Orijen, Applaws, Hunter, Savic, Flamingo, Ruffwear, and Rogz.