We all don't like to think of Palliative Care for our Pets. However, it is something I wish I would have done with my last two senior dogs. More mobile vet services seem to be on the rise. It is a great alternative to the traditional way of providing that same care to our furry loved ones.
Recently CTV featured Midland Mobile Vet Services in the GTA area that provides this service and takes it very seriously. The hospice is made up of five veterinarians and three hospice care coordinators. Although more and more areas are providing these needed services. These services can provide some great support and coaching to help you get through grief and the emotions you will be experiencing.
When I should get palliative care for my pet?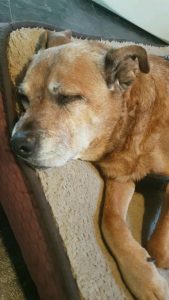 Knowing when is a very hard call. We want to provide comfort and love during those final hours. If you have a large breed of dog. It is not always an option to get them to and from the vet especially if they have mobility issues.
It can be very stressful not only to pet parents but to the pet itself. For instance, when my larger dog had a stroke she could not walk. I had to carry her using her dog bed. And we had to transport her in the back of the truck with myself lying beside her.
Even though we were only a few blocks away from our vet. Not only were we panicking and stressed out ourselves. Our dog was scared and didn't know what was happening. It was heartbreaking. I would have chosen to call the vet to my home or arranged that option ahead of time.
This will always be my last memory of my dog. It still plays over in my head on occasion on what I could have done better in that situation. Even though I managed to work through the blame. I would recommend having a mobile vet as an option or even as a backup plan.
Talk to your Veterinarian about Palliative Care For Our Pets
Vet talks from the website from Midland Mobile Vet Service by Dr. Faith Banks have a great printout to keep close by. They mention that there is no magic formula for knowing when the time is right or near.
You may want to ask your current veterinarian if having them come to your home is an option in the end care. Finding a mobile veterinarian can be the solution to combining the care you need to provide for your pet in end care. Ask them if they are willing to provide you with some home services. By preparing ahead you can avoid the chaos and doubt that you provided the best care you could.
Signs that the end is near
There are some really good printouts online that I have used in the past to keep track of my dog's or cats' quality of life when they become older. Once they have more than 5 days straight of scoring a low quality of life score, you know you need to start planning very quickly. Having an end plan is as important as setting up pet insurance or including them in a Will in case you outlive your pet.
The Journeys home website can offer an online calculator to measure the quality of life of your pet. Some veterinarians use the HHHHHMM Scale to help determine when it is time. I have provided a link to the scale for you to download if needed.
Research showed that feelings about end-of-life care found that many pet parents regretted euthanasia. Some cited feeling like "murderers." I can absolutely relate to that feeling in two cases I have experienced myself. However the last time I was able to make sure I never was left with those grueling emotions.
As hard as it is we want to be there to hold their paws and tell them how much we love them. We all want them to just pass peacefully whether in their sleep or otherwise. And not feeling abandoned or alone during this time of need. It is one last gesture of our love that we can offer. That is why planning ahead is a good idea.
Planning is the key
Although we cannot plan to the exact moment. We can, however, plan our options. For instance, when my mother passed away we had to remove the ventilator in the end. I watched her desperately struggle and she suffered for an hour and a half being fully aware of her surroundings. If only I could have offered her an option less traumatic.
Unfortunately, I couldn't. To feel helpless is the worst feeling I had to overcome in my life. She was terminal for years and in palliative care, we never even thought of dying with dignity. It allows for assisted dying to humans. If I could do it over again I would have researched this option. We can offer this option to our furry loved ones without applying or meeting specific criteria.
No matter how much you plan, it can sometimes not turn out the way we want it to. Everyone has to die at some point. We all don't get out alive. But making it comfortable and more relaxing can really help those left behind. If you choose to go this route with your pets.
You can seek out support and grief counseling to help you overcome that terrible feeling of regrets and doubts. You can have medical support to control the pain as we do in humans during the end. Either way, having more options for end care is definitely needed in most rural or urban areas.
Steps to take when the end is near
Keep a diary of your dog's daily activities
Have someone check in with your dog during the day if you work or have to leave them alone for long periods. Or even stay with them.
Find solutions to help them with pain management.
Make sure they stay hydrated and keep a healthy weight
Assist them with mobility issues with things like ramps and orthopedic beds.
Keeping their nails groomed is important so they do not twist their toes or the nails may get caught on simple things like blankets.
Know your dog's body language, call the vet when you need to arrange check-ups on their vitals.
Plan your cremation or burial package with your veterinarian. Even prepay so you know that it is all taken care of.
Spend as much time as possible keeping them comfortable.
Start arranging support for the days after for your own mental care.
Be very patient and loving when they start to have issues with cataracts or loss of hearing. Sometimes even dementia.
Use puppy pads and wraps if needed with incontinence.
Help them care for their teeth. Older dogs with organ issues can not undergo the process of pulling teeth. So you will need to manage that pain if they do develop bad teeth or plaque build-up.
Keep in close contact with your care provider. Make sure your able to provide a steady supply of any medications that your pet may need for pain control.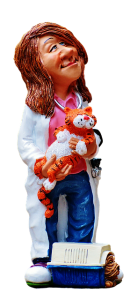 Providing the best palliative care we can to our pets
The most important thing you can do for your elderly pet is to minimize any pain or distress they will experience at the end of life. First, be sure to consult with your veterinarian. Treat any health problems or symptoms, since undiagnosed issues can not only cause unnecessary pain but result in rapid health deterioration.
Make your pet feels secure by surrounding them with favorite things, like a warm blanket or special toy. Since pressure sores can develop in pets with limited mobility, it's also essential to provide a warm sleeping spot with plenty of cushioning. Orthopedic beds with removable covers can solve the problems easily.
Some older pets may develop incontinence or the loss of bladder control, so be sure to check your furry friend regularly. Look for any wetness or soiling. Keep them clean and dry. You can purchase a wrap for males or a diaper for females to help keep them more comfortable.
If your pet needs help getting up to urinate or defecate, you can purchase a lift harness or use a large towel to wrap under her body and assist your pet. Although, I have cut up reusable grocery bags that already have a handle. You can DIY if you need to make one.

Mobile Veterinarian Services in Your Area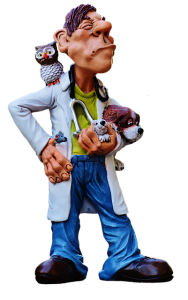 Here are some mobile veterinarian services I was able to dig up on my research. Also, If you can not find any in your area I suggest contacting the closest one and ask them for any referrals or mobile services they can offer you. More and more veterinarians are providing this service. So it won't hurt to ask questions.
If you live in the USA there is a list of Veterinary services that have been provided by IAAHPC SERVICE PROVIDERS for you to look into.
As for Canada, you can click on the province below for some resources to help you arrange palliative care for your pet.
Alberta
Home Vet Care – Located in the Okotoks area
Montgomery Village – Calgary Alberta and area
Paws to Rest– Calgary Alberta and Area Edmonton and Area as well.
British Columbia
Lifting Stars Pet Home Care in Langley, also the Vancouver area
Pacific Comfort – offers services all throughout the Vancouver and area
Sherbrooke veterinary house calls and services serving New Westminster, Port Moody, Vancouver, Burnaby, Pitt Meadows, Surrey, Richmond. Also, North Vancouver, Coquitlam, Port Coquitlam, and West Vancouver.
My Vet Home Veterinary Services Greater Vancouver and area
Home Comfort Vet located in Nanaimo and area.
East Gate Veterinary Services located in Victoria
The Visiting Vet in Vernon, North Okanagan, Shuswap area
Manitoba
Although I didn't find many for Winnipeg. The Winnipeg Humane Society has a Pet Loss Support hotline at 204-988-8804. And holds Pet Loss Support Group sessions.
Dr. A house call vet services in Winnipeg
Centennial can provide in-home services to your pet in the Winnipeg area.
New Brunswick
Seaside Veterinarian services available in NB area
Newfoundland and Labrador
Kenmount Veterinarian services in St. Johns
Compassion at home for NFL and Labrador
Northwest Territories
Mackenzie Veterinary Services Ltd. Located in NWT
Nova Scotia
Forever Loved located in Halifax
Nunavut
Nunavet serving the Nunavut area since 2012
Ontario
Midtown Mobile Veterinary Hospice Services is the newest mobile service in the GTA
Hickman Mobile Vet services also in Toronto
Henderson Mobile Vet Services located in Beeton Ontario
Heart with Wings in Barrie and the neighboring communities
Daily Mobile Vet Services serving the Guelph, Cambridge, Kitchener, Waterloo, and surrounding areas.
Carling Mobile Vet and Hospital in the Ottawa area
Toronto Mobile Vet Services
PEI
I would recommend Westoba. However I am not sure they are still operating in PEI
Quebec
Vet Mobile Plus Kirkland and Montreal Area
Vet Press located in the Montreal area
E-Vet serving the Outremont area
Vet Vagabond Located in the Montreal area
Saskatchewan
Vet to Pet mobile vet service in Regina area
Prairie Pet Mobile Vet Service located in Warman
Yukon
Yukon has lost most of its mobile vet services according to the Yukon News. Therefore, I would suggest asking your regular veterinarian for other resources or options for in-home palliative care.
I do hope you enjoyed the post on Palliative Care For Our Pets. You can read a bit more about Rogue's story in our other post. Just know that you are not alone. Do not be afraid to reach out and have a plan b in place. Make sure you do not isolate yourself and let the depression take over. They really do need you when it all comes down to it. They rely on you to make the best possible decisions regarding their health and comfort during the end times.