5 Ways To Memorialize Your Pet Dog was sent to us by Adithya Krishnan from PortraitFlip.
Whenever humans pass away, we always have different rituals to mourn for them depending upon the culture and religion. Although, there are no fixed rituals to mourn for our beloved dogs who love us more than they do themselves.
Memorializing your pet means honoring those wet nose, furry friends. No matter what you give them, it is going to be beautiful and they will be looking down upon you woofing and wagging their tails in excitement for your doings.
Adding a sentimental value for your pooch is a very cute gesture and our little furball of a best friend might not even understand what is going on. All they do is just lick your tears away and try to sit on your lap even when they have grown up!
Pets always bring in paw-sitivity and happiness in one's life and it is needless to say the importance of cherishing them after they move on.
After thorough research, we bring you the 5 best ways to cherish and memorialize your pooch!
1) Get a handmade dog portrait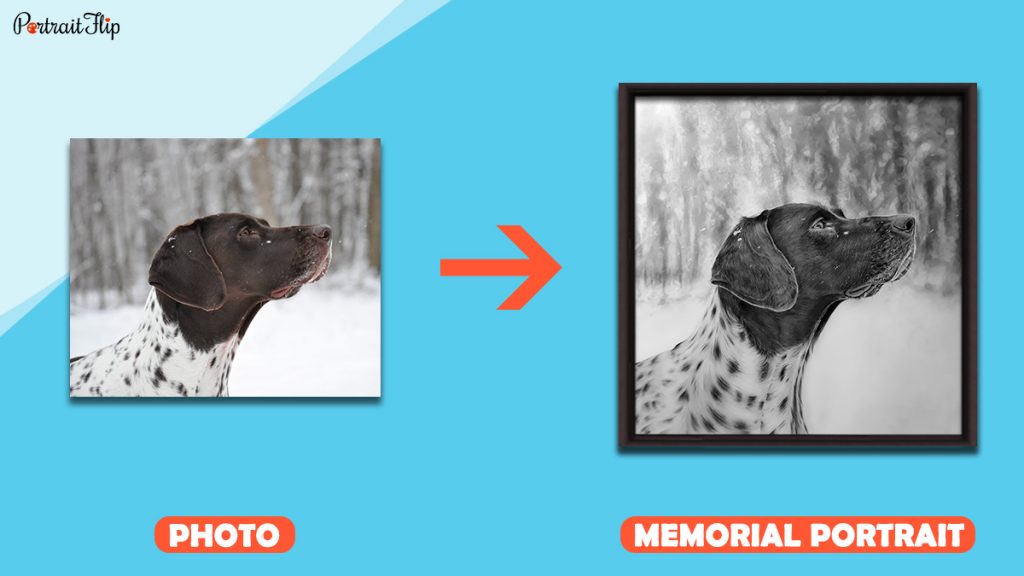 PortraitFlip brings you the best handmade portraits. They have come up with a brilliant idea of creating a customized handmade dog portrait painting. Painting is like an empty vase, where it needs to be filled with your thoughts and memories from which something beautiful will grow out.
As indecisive as we humans can be, PortraitFlip has come out with a solution for what kinds of paintings that we need to choose!
They have four different kinds of hand-made dog painting portraits; Memorial Dog Portrait, Compilation/Merging Dog Portrait, Royal Dog portraits, and Custom Dog Portraits.
Oh! Do not worry, these portraits are not just black and white. They have different mediums in which you want these portraits to turn out to be!
They have 6 different customary mediums to depict the personality of your pooch; Oil Painting, Acrylic Portraits, Watercolor Portraits, Charcoal Portraits, Pencil Portraits, and color pencil portraits.
Why should you trust them?
Their portraits and 100% handmade by professional artists across the globe. They also give free shipping (with 0 hidden charges) with a 100% money-back guarantee and lastly, they have 4.7/5 on Trustpilot Ranking!
2) Memorial Dog Collar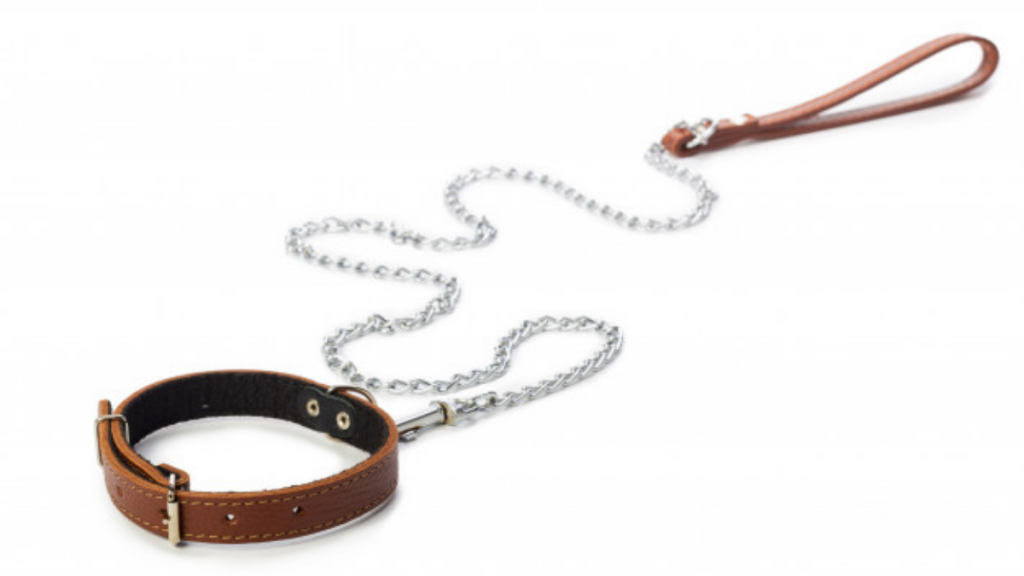 Every dog owner wants their pet to have the funkiest, stylish, or adorable looking collar. A collar frame would always remind you of the adorable playtime that you had together.
Hanging their collar on a wall is a special tribute that you will be providing to our four-legged best friend.
Remembering all the social visits and glam walks that you had together can be fulfilled with these carefully crafted dog collars that you can flaunt on your wall hanging.
This will make you feel their presence long after they are gone. There are many dog collar varieties available for the same on amazon or you can even get a custom-made collar which resembles the one that you have as a Portrait and showcase it.
3) Necklace made out of tooth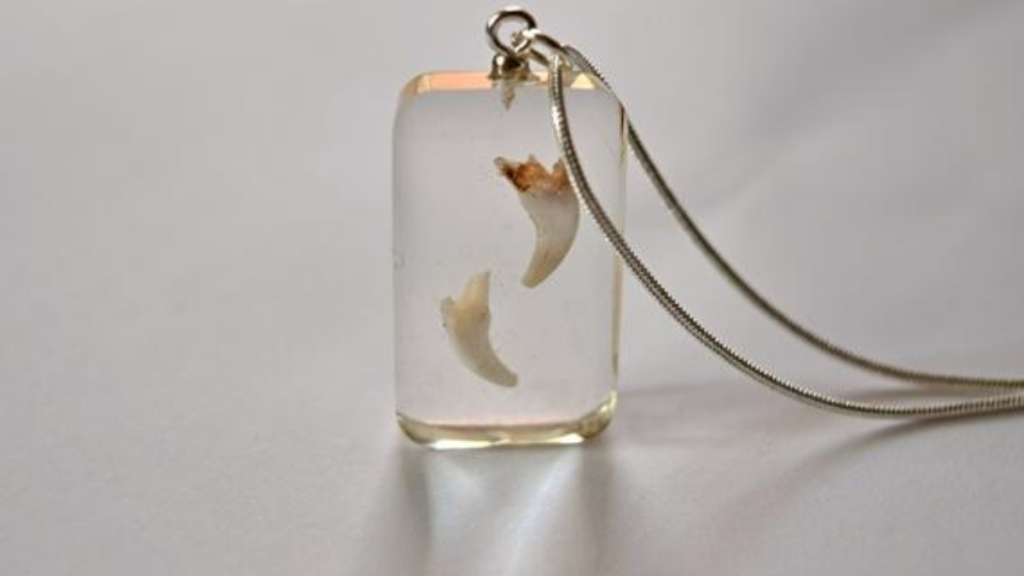 Getting a necklace that is molded out of a tooth that resembles your dog's teeth has been one of the most common gifts given in the US.
Your necklace can be designed upon the type of element you want; Gold, Silver, Diamond, etc along with a dogtooth. Soldering the necklace with your pooch's teeth will be a perfect memento for your dog that is resting in peace.
The necklace will always stick down your neck and will always be precious for you.
Any local jeweler will be able to carve it out for you.
4) A Bracelet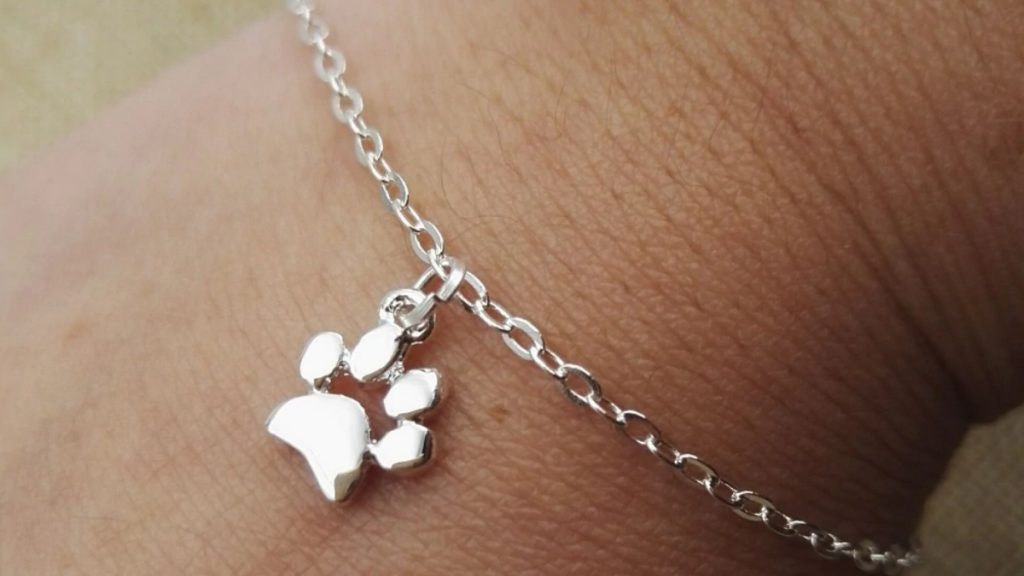 You might not have your pooch on a leash but it is always going to be on your hand's each away.
A simple bead bracelet with a paw print indulged will be a very personalized gift that you can get which will always remind you of their tiny paws that they had when they were little puppies.
For more of a realistic approach, you can give the artists a paw print (if you have anywhere lying around) of your pooch and you can place that in a miniature form on a ring palette.
Adding your pooch's name on the front can also be a plus.
5) A Cedar Shelf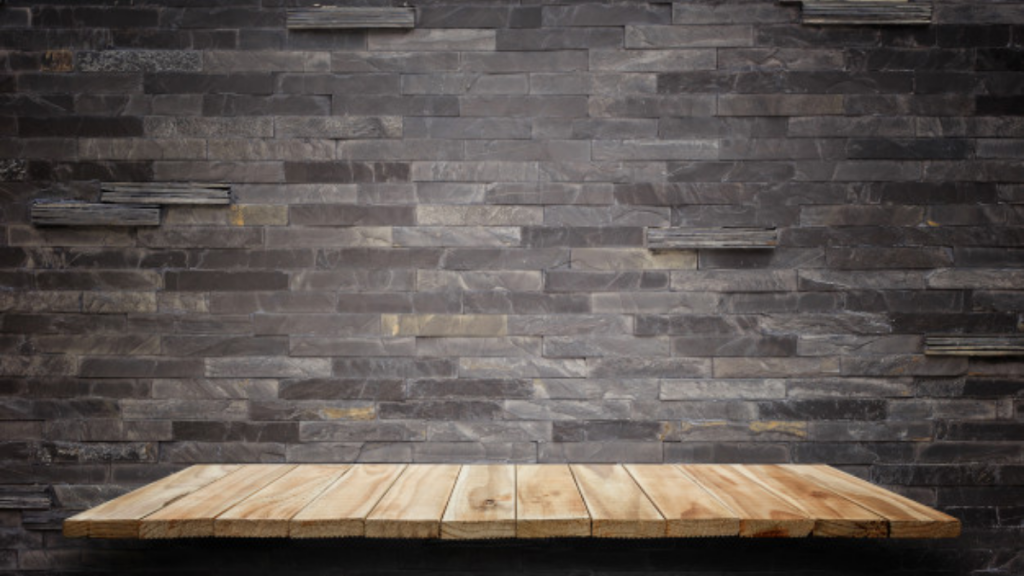 Do you still have a lot of accessories for your best friend and you want to keep it? What is better than having a shelf dedicated to your pooch with paw prints all over it?
Cedar shelves are long lasting shelves that stay away from pests, mildew and bad odors. So, you cannot worry about maintaining it too often as they are a long-lasting material.
You can keep his picture, along with his collar and leash. This is like keeping all memories in one place.
When you lose your little furball of a playmate, sometimes none of the words and accessories feel perfect to ease your pain.
Once my friend told me "everything we do in this world is because of a selfish motive" and when I thought about it, I felt, the only living thing that sticks by your side despite your scolding and anger is a dog.
They always end up getting happy and excited when you come back from outside that makes you forget all your pain and sorrows.
Whatever ways you pick, either a portrait or a cedar shelf, may that bring peace to you, and may your pooch rest in peace!
About Our Pet Frenzy Contributor
Company Profile:
PortraitFlip makes handmade paintings from photos. From just one photo they can deliver a handmade painting anywhere in the world.
These paintings are painted by professional artists.
They can convert a photo into Oil, Acrylic, Charcoal, Pencil, Colored Pencil, or Watercolor portraits. Also, they provide framing services to customers. Please visit their website here – www.portraitflip.com and read more about them at – www.portraitflip.com/about-us.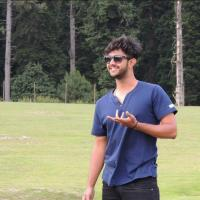 Author Bio
This is Adithya Krishnan. He works with PortraitFlip as a content writer and social media manager. He has been working with various animal rescue teams across Pune, India.