I am going to show you how to create your own signature form in three simple steps. Creating a signature form in WordPress can be essential to websites. Whether you are using it for a service, purchase or contracts. This is a great plugin for newbies. It has a drag and drop feature to make things simple and easy.

Although I am enrolled in the affiliate program and may receive a commission. I would still highly recommend using this plugin. We use this plugin on a lot of my pages on my site. I couldn't imagine using any other plugin, to be honest. It is easy and user-friendly. No coding is needed. This plugin does all the work for you.
Before you start
You may want to decide where you would like your form. I am going to use a service agreement form as an example. When I do reviews or agree to advertise I will send a draft of my post and an agreement to publish at the bottom of my contract. Having customers electronically sign is very important. Especially for an advertising agreement.
How Do You Create An Electronic Signature Form In Three Simple Steps?
Step One
You will need to install the WPForms LLC plugin on WordPress.
Once installed you will need to activate the signature add on.

Place the signature box where you would like your customer to sign. You can click on this and you can select in the left-hand corner that this is required.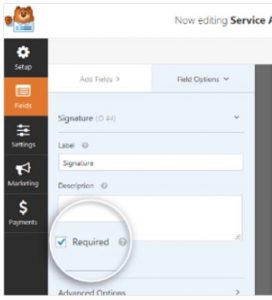 Step Two
Before adding your form to your advertising or service agreement you will now have to go to your settings.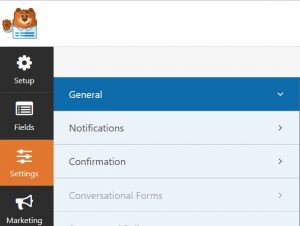 In your General Settings, you can change things like your forms name, description, CSS class, and submit button. There are also checkboxes at the bottom. If your using Honeypot it should be set by default. You can read more about preventing spam and keeping your site secure in our WordPress Security Settings post.
Your Form Notifications can be preset to send you an email as soon as your form is submitted. You can also send an email to the person that submitted the form as well.
Last is the Form Confirmation page. You can edit this message the way you like. This will send your user a confirmation page after they submit the form. Great Feature.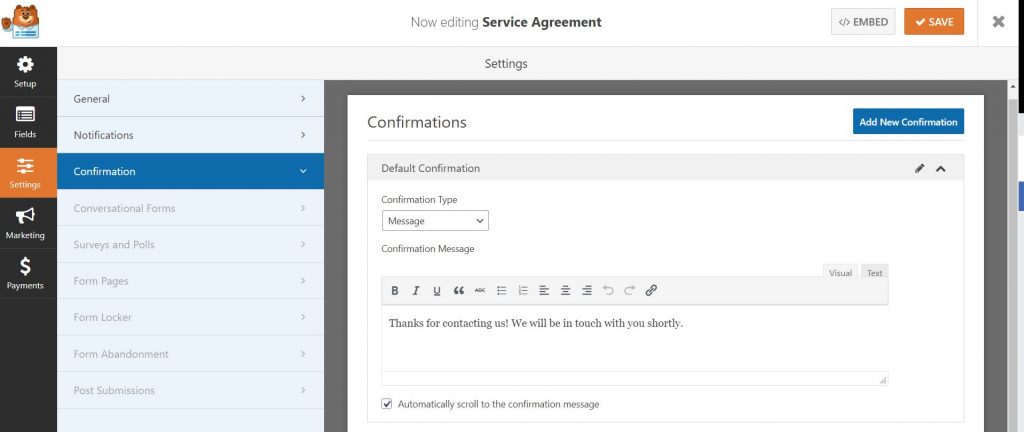 You can also add a subscribe box to your form if you would like to build more subscribers. Don't forget to save all your changes as you move through the form. You will notice a save button with an embed button next to that. You can now use the embed feature to add to your agreement. Or simply follow the instructions below.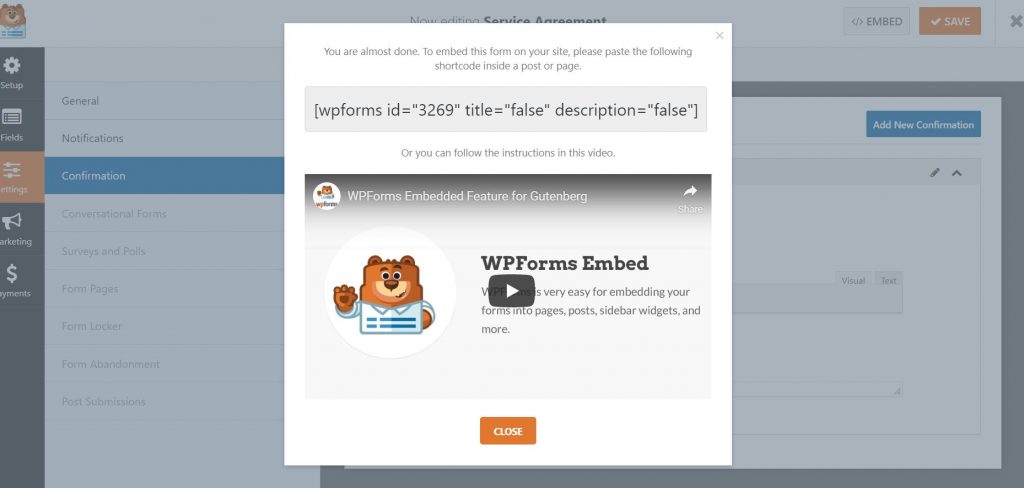 Now you're ready to copy the embed code to your WordPress Service Agreement Post or Page.
Step Three
You're now ready to create your service agreement page where you will add in your form if you haven't already. To add in the form you can search in the add block for WPForms. Once you see the icon. Click on it. I would recommend placing this at the bottom of your agreement.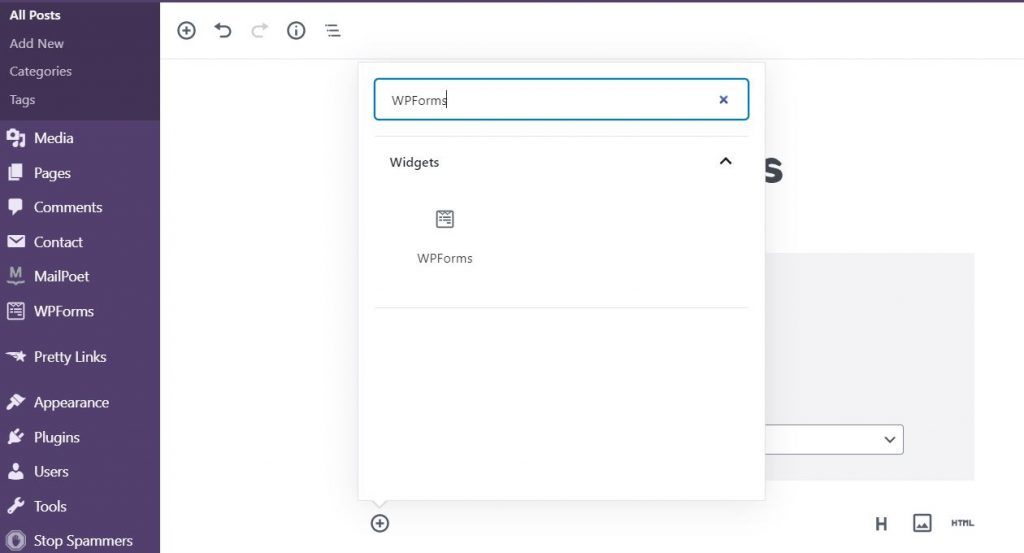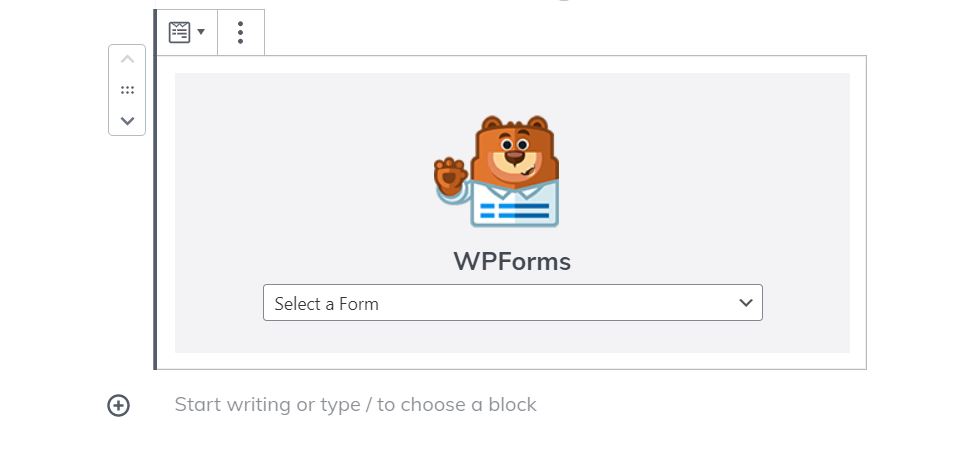 You can also embed the code yourself using the shortcode feature rather than using the drop-down box. But the program makes it so much easier by offering a dropdown. You can test your form now if you like. Or you can simply preview the form in your WP preview feature.
WPForms Features And Addons
We hope you enjoyed our post on Create A Signature Form In Three Simple Steps. Keep checking in on updates for more features to help you build the perfect forms.
You can also use the WPForms Features & Addons or the WP Mail SMTP. If you want to start with the free version you can. However, this feature is only available in the pro membership. By upgrading, you will also be able to create surveys and polls to drive more traffic to your website. I can honestly say this plugin is worth the buck! But remember there is a free version you can use with less features. I would suggest however upgrading to get the full benefits of WPForms. Start today all you need to do is click on the link to get started.