How to get started as a pet blogger
Getting Started as a Pet Blogger? Our Pet Frenzy Community can provide you with some resources to get started. We have some great articles that will walk you through the process. Setting up your site to writing your first blog. We can help you with techniques to improve your SEO score and Google Ranking.
Why Are You Pet Blogging?
I Own A Pet Business or Service
If you have a business selling pet products or services. A Blog may help direct more traffic to your site and help drive new customers to you through social media. Sharing your posts on large social networks can help a business or service get started. Blogging can help build their trust with their followers. The more followers the more recommendations.
I Am A Professional Writer
Beginner or professional writers or influencers that can offer information to the pet community. You may have excellent research skills or job experience that can help build your blog. You may want to monetize your site using networking or advertising to the pet communities.
Create Some Goals
Either way, you have a base direction on how you want to build your blog. Don't worry about content right away. You can start by setting up a website. Try not to be concerned that anyone will see an empty page. You will want to set up the structure of the site that suits you. Take a look at the samples below.
The Pet Blogger or Influencer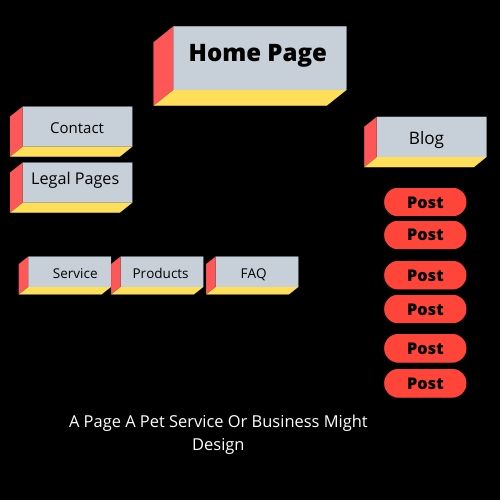 Pet Business Or Service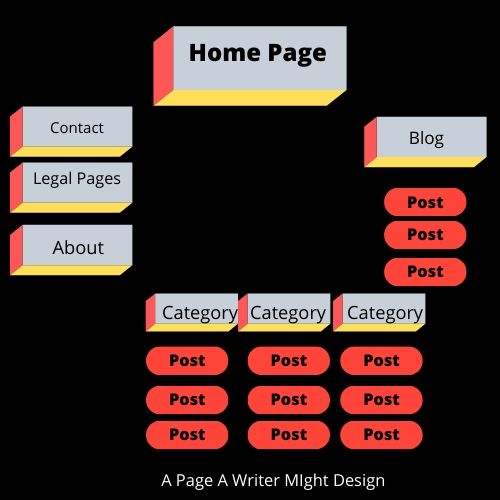 Choosing a Name For Your Website
I found a great site you can use for free to help you choose your domain name. Some Hosts have generators as well. I do have a link below and it is an affiliate link that I would receive a commission for. But it is the best place to start with getting a domain or DNS server. I will explain that later on in this post.
*Disclosure: I only recommend products I would use myself and all opinions expressed here are our own. This post may contain affiliate links that at no additional cost to you, I may earn a small commission. Read full privacy policy here."

I found that Namecheap was the best place to start. It is very easy to use, even for newbies like me. I also found it was the best value for what you want when you startup.
Creating A Secure Site
CDN and SSL Services
What is CDN and SSL? Let me explain if you don't already know.
When you're starting a new website you will want to have an SSL certificate.
SSL-Secure Sockets Layer
SSL – A secure Sockets Layer will provide you with security. Also when your page loads it will have the secure site https:// rather than an unsecured address http://. Google recently started using SSL as a part of the ranking factor.
It will increase your page ranking slightly by doing this. Its a safeguard to keeping your content secure for you and your visitors. Bing, however, does not use SSL to determine your page rank in the searches.
CDN- Content Delivery Network
CDN is your content delivery network. If your server is located in the USA or Canada. Your information may take time to load in Australia or the United Kingdom. This happens because the information has to travel so far and takes more time to load. So I would suggest using Cloudflare. This way your information is stored in a cloud now has a shorter time to travel to other places.
In addition to Namecheap, I would highly recommend using cloud flare and setting that up at the same time are launching your site.
Using Cloud Flare
Using Cloudflare is another great way to increase your page load speed. I will go over some of the services this provides and why it is a great way to increase your page speed.
You may already know some of the techniques to increase your page speed already. For example, if you're using WordPress keeping your plugins updated regularly is important.
I would recommend a service for free you can use called Cloud Flare They can provide both CDN and SSL services as well. The main reason I am suggesting it is so that your site will run faster and you can keep track of your analytics. Very user-friendly.
By doing this your site will load faster and you're more likely to have more visitors. Especially if you're selling a pet service or supplies.
Your First Look Around WordPress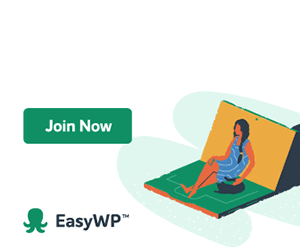 Once you install WordPress onto your server you can start choosing a theme and security settings. Now if you're still worried about people seeing an empty website you can build your site offline. So you will skip this step and install WordPress.org, not WordPress.com. This way you can upload your completed site when you're finished.
Once you have chosen your domain name, set up your CDN and SSL. You can then proceed to learn how to add WordPress to your server or DNS.
Name Cheap has a step by step tutorial that will help you get started. How to Install WordPress On NameCheap. It's much easier than me walking you through it. You can read my next post on Getting Started With WordPress. I will show you how to use all the features and navigate throughout the WordPress dashboard.
Another great post you will want to read is Pet Blogging Support and Networking. If you have any questions don't hesitate to contact us on how to get started guest blogging.
Congratulations! On Getting Started As A Pet Blogger!
Be sure to check learning to use WordPress for newbies article. There are some great books you can purchase on Redshelf as well about optimizing your website and SEO (Search Engine Optimization
Enroll in some FREE courses online
Take the Free 5 Day Blog Traffic Challenge!
Money Blogging Blueprint Module 1
Other online courses to help