Learn how to create online donation forms for nonprofits. During this time more and more rescue places are falling short of donations. I wanted to help by showing you an inexpensive way to set that up with WordPress using the plugin WPForms. This way your organization can still collect those much-needed funds that keep them operating.
Install the Plugin WPForms
*Disclosure: I only recommend products I would use myself and all opinions expressed here are our own. This post may contain affiliate links that at no additional cost to you, I may earn a small commission. Read full privacy policy here."
Activate and install your plugin. You can get the complete instructions on how to install and activate it in my other post. It can also help you create spam free forms in WordPress. Once you have activated the plugin you can now start building your donation form. WPFroms plugin is used by over 2 million WordPress users. They have a strong responsive team that offers fast reliable support if you should have any questions or suggestions.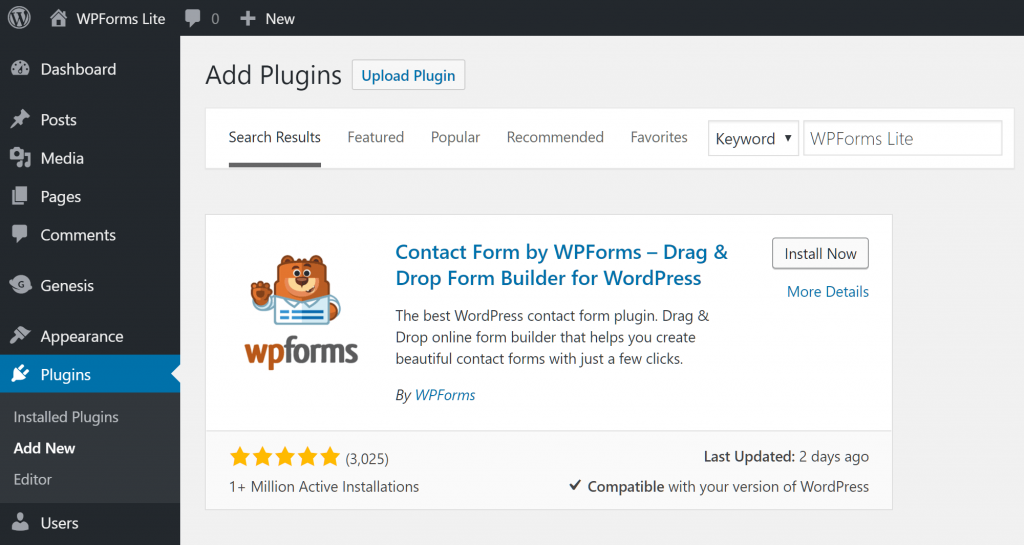 Creating Online Donation Forms for Nonprofits
Whether your fundraising or collecting donations for one specific cause or many. You want to make sure your form is working and reliable. You can start by going to your sidebar and opening WPForms/Add New. I will go through the steps of creating your own donation form for your website. And how you can also collect payments.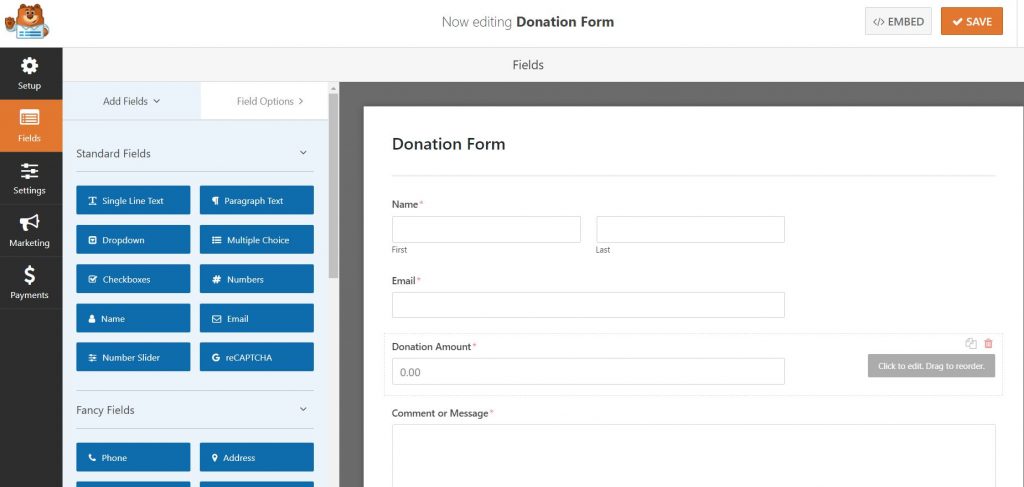 Adding Fields to your Donation Form

You can drag and drop the fields you choose for your form. Make sure you collect all the information so that you can provide a donation receipt to your donor. Some of the fields i recommend is:
Name
Email Address
Company Name
Message box
Donation amount
Recurring donation option
Add in any conditional logic such as a sign-up/entry form for an event.
ReCaptcha
Payment methods
Protect Your Form From Spam
Enable Your Google reCAPTCHA and the honey-bot to protect you from spam. You can do this in the General Settings when you add the name of your form and an optional description for future reference.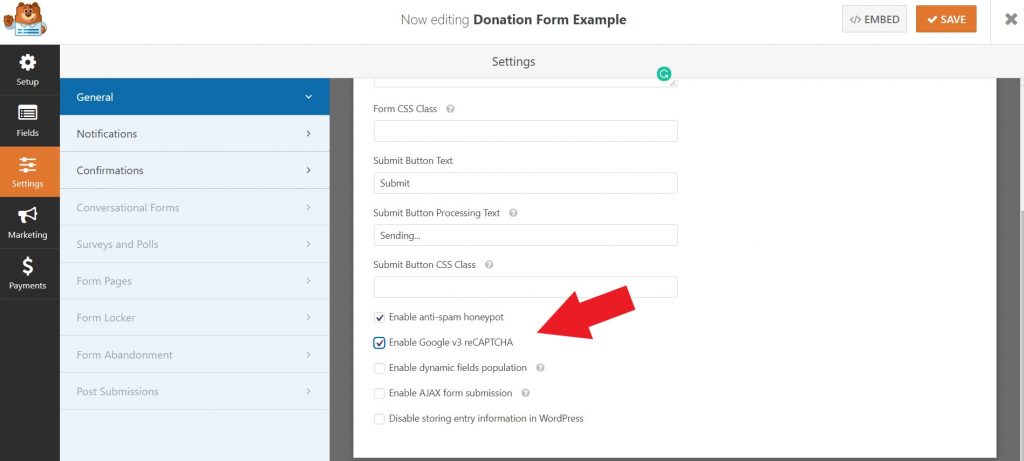 Notifications Tab
You now want to make sure you are notified if you should get a donation. You can turn this on and add the emails in that need to the payment information sent to them. Whether that be yourself or your accounting department.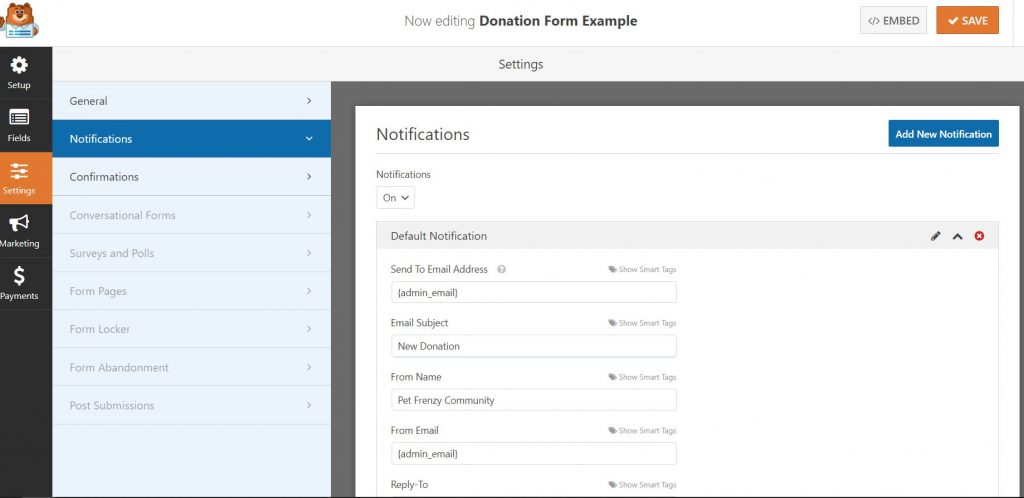 Confirmations Setting
You can set up a confirmation page for your customer to thank them for their donation and confirm their email so you can send them a tax donation receipt if needed. You can change your default to the message, show page, or redirect to a specific URL.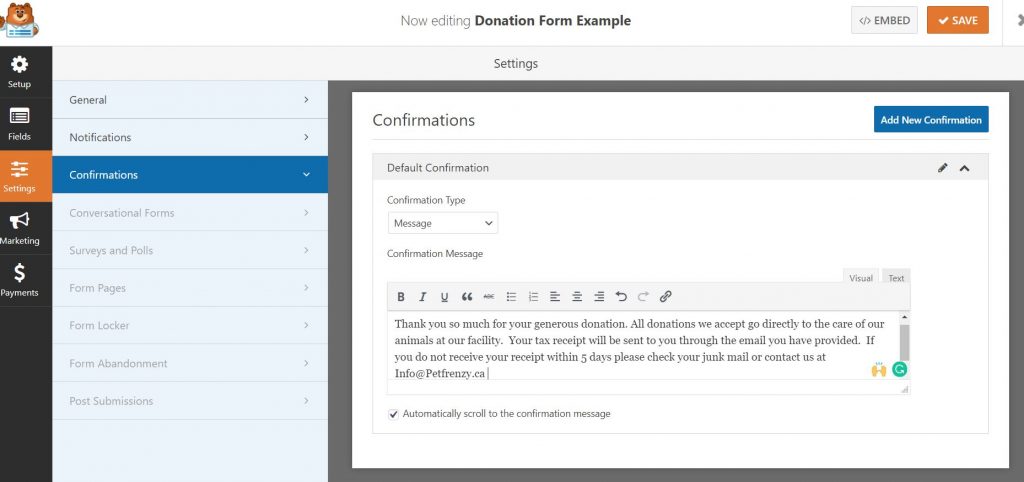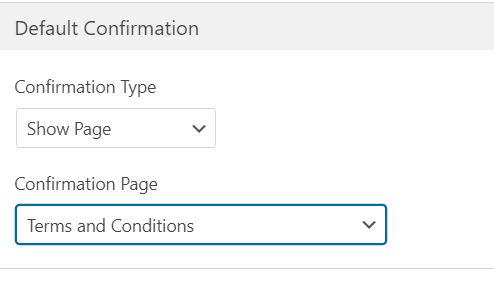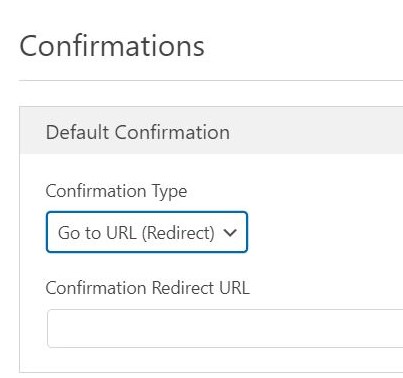 Setting Up Your Donation Form Amounts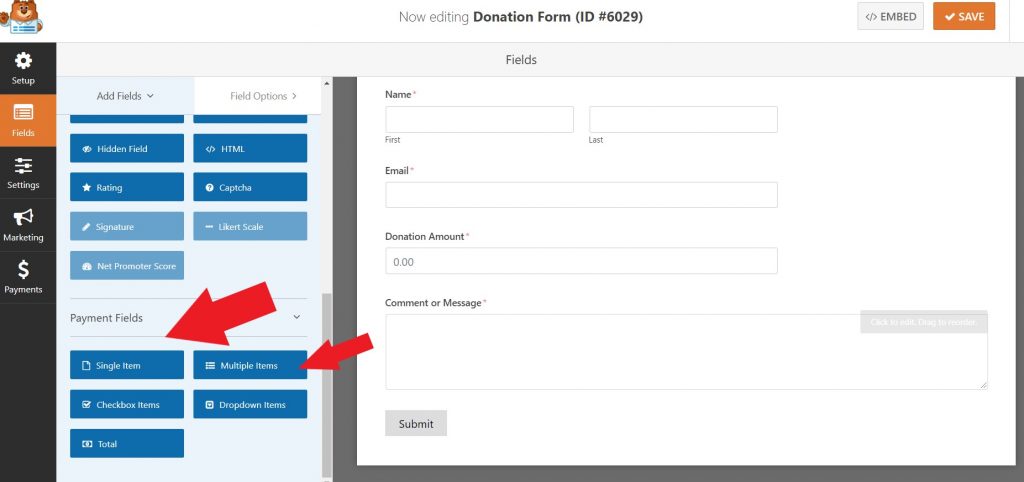 I would now recommend going to the Fields and adding in multiple items under the Payment Field. You can then add in the choices of the amount of donation the customer wants to donate to your organization or fundraiser.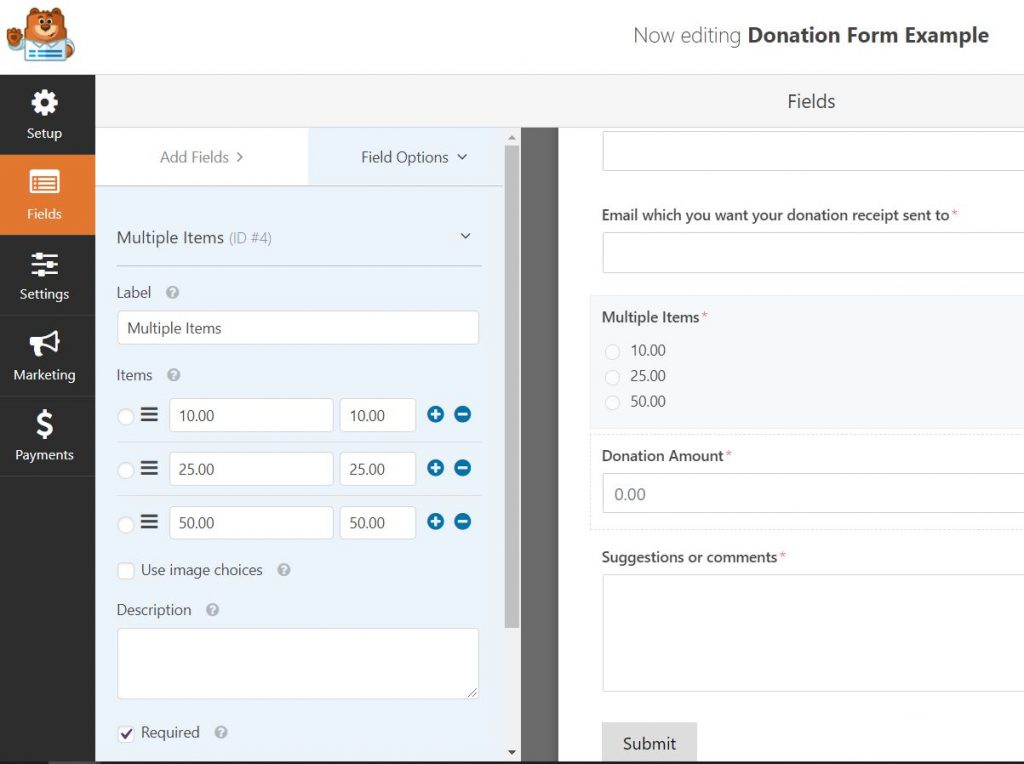 In the Field options, you can also add in any conditional logic. For instance your donation could include signing up for your newsletter or event. You will want to add these in if they are needed on this screen.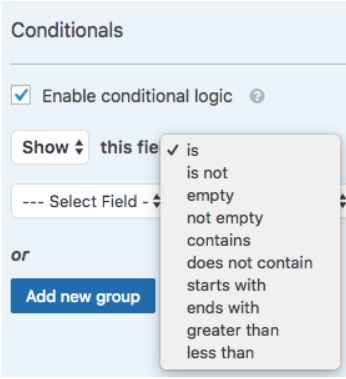 Payment Settings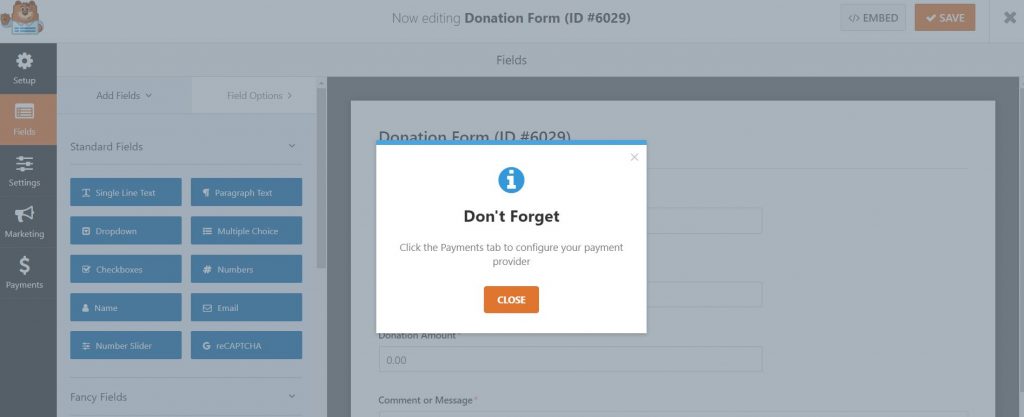 Remember you just have to drag and drop whichever fields you want to use. For example, I have created a donation form for a rescue organization. I do recommend setting up a PayPal account or strip addon to use for your payment method. You will need to upgrade to the pro version to be able to use this feature.
To do this you can read my post on accepting payments online.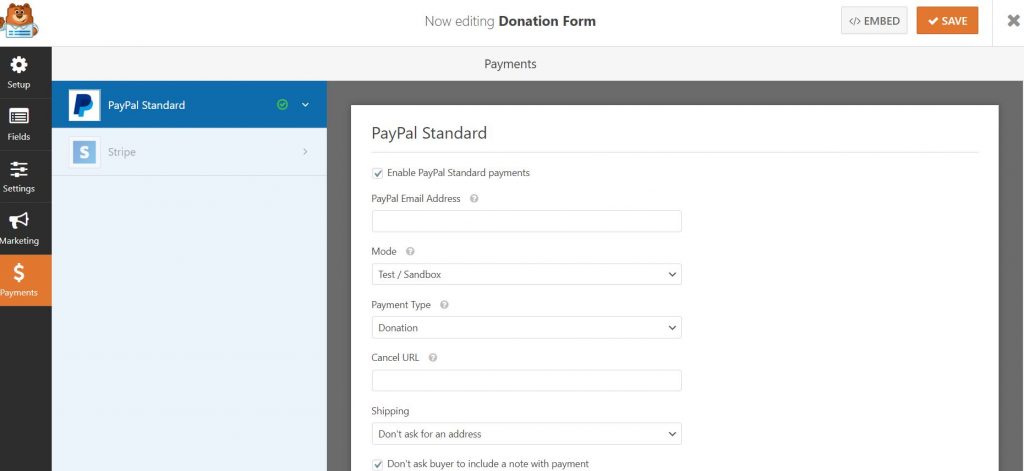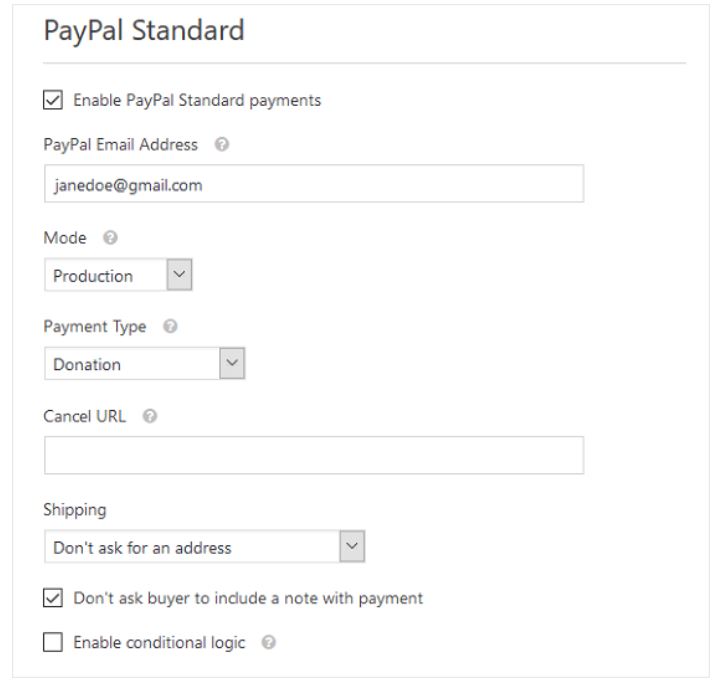 Make sure after setting up your payment settings you use the form to test it.
Adding Your Form To A Page or Post
You can now add your form to your page or post. There are two ways you can do this but I will show you the easier way. With WPForms you can just add the widget right in from either.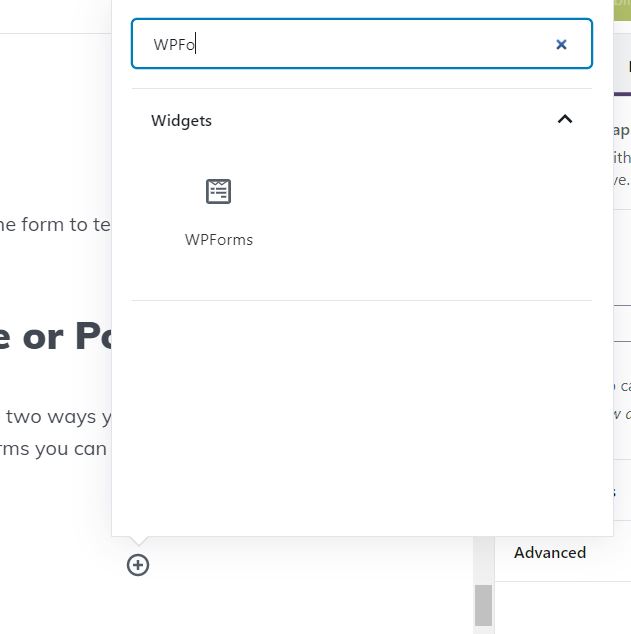 Choose your Donation form from the drop-down list.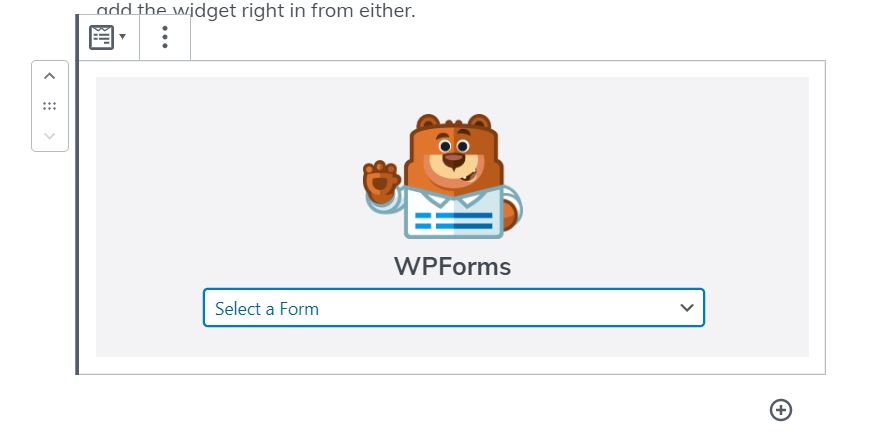 Now you can view your form and test it to make sure you get a notification, confirmation, and if your payment settings are set up correctly. If you're familiar with CSS you can make your form more custom to your website.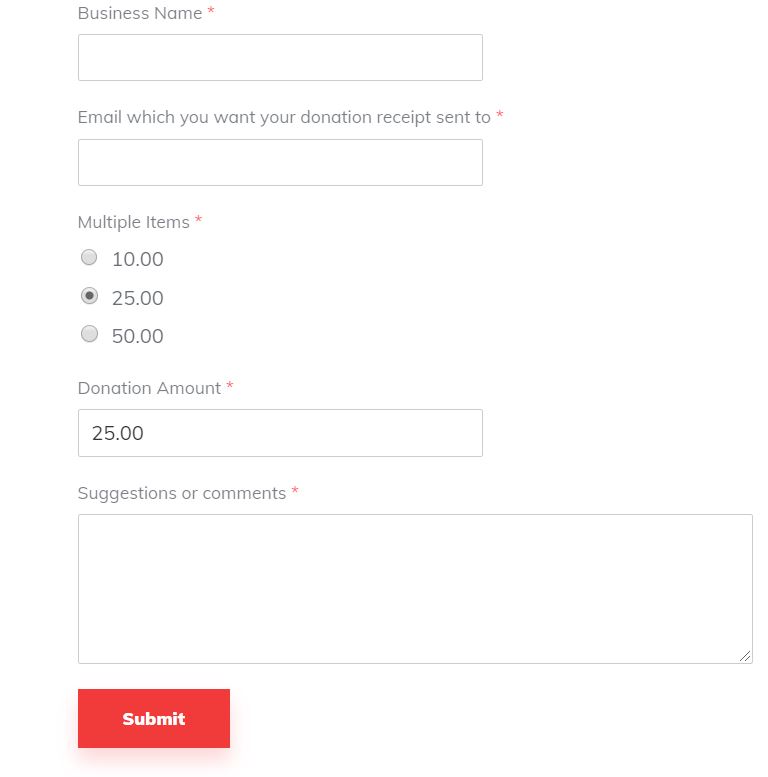 Ways to Raise More Funds for your organization
I know of many successful fundraisers that helped raise awareness and support for their rescue. Don't be afraid to get out there on social media. Keep in mind during a time when most groomers and pet stores have been closed. Once allowed to open, you can still maintain distancing and take the proper precautions to keep everyone and their pet safe. Events and planning can be difficult and here are some ways you can raise money:
Crowdfunding for example you can write a compelling post or article for your cause. Be sure to personally thank every donor.
Dog Walks or Easter Egg Hunts for Dogs
Dog Wash Stations
Donation Bins at Pet Stores
Special Photo Shoots for an occasion or event
Dog Kissing or Petting Booths
Pet Basket Raffles, Calenders
Pet Painting Night- They can use their paws to create their own paintings. You can also hold an auction to auction off the Winning Painting!