We recommend Kuhl Pup Treats in you live in the GTA and Area!
Update! Kuhl Pup Treats, now has their own website!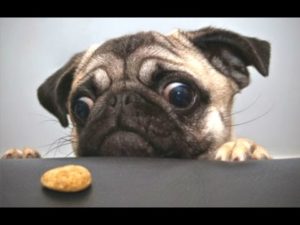 Have you ever wondered where to find training treats for dogs with sensitive tummies? I can relate to those that have dogs with sensitive tummies. Our dog Benson had issues with allergies and a sensitive tummy. I couldn't give him many treats at all. My previous blog will recommend the treats we are using now for our current dog. What if your dog has a sensitive tummy!
You can make your own with whole ingredients. I would suggest speaking with your vet before adding in anything that may be harmful to our little furry friend. With today's busy lifestyle sometimes we just don't have enough time. I mean who wouldn't rather spend more time with their pet? Choosing your ingredients is important. Whole foods that can easily be digested by your little furry friend.
What Do You Do If You Don't Have Time To Make Them Yourself
Check Locally
I did find a place in Whitby Ontario called Kuhl Pup Treats. They are a small business inspired by their dog Jango. Being a puppy they found out he could not eat any of the training treats out there.
They decided to come up with their own. And He loved them and was no longer having tummy problems. We all know it can take endless treats to encourage the right behaviors when they are first learning.
What I love about Kuhl Pup Treats is that they work with their customers. They can adjust the ingredients and do the work for you! They have gluten-free options as well. It's not often you find a company that will go above and beyond your pet's needs. That being the case, this success story is a must-read on their Facebook page.
If You're in the GTA Area
If you're in the GTA and Area, I would definitely check out this option! Right now you can contact Kuhl Pup Treats on Facebook! OR you can purchase them at Duke's Pet Foods in Whitby Ontario. Kuhl Pup Treats reply usually within minutes. They go out of their way to assist you and answer any questions you may have. Not mention they are professional and very customer-oriented. If your dog has a sensitive tummy to most commercial treats, visit the page and learn more about how to try out the Kuhl Pup Treats!
All the ingredients are Jango approved, tested and tried! If you stop by Kuhl Pup Treat's Facebook page you can even read about the dog behind the idea!
We encourage people to find and buy local where we live. If you're out of the GTA area, Check with them and ask about shipping. This is a great example of what to look for.
Someone willing to work with you. The cause of sensitive stomachs in dogs can be an underlying condition. Even though you are switching to whole food and good ingredients. I would still recommend consulting with your vet. Just to be safe that there are no underlying issues causing the sensitivity.
Don't Forget To Burn Off Those Treats!
If you want to keep your dog in shape. Check out FitBark on the link below! In other words, it is a Fitness Tracker for your pet. Jango approved as well!! Here is Jango wearing his Fitbark Collar, Making our hearts melt resting after burning off all those yummy treats!
In case you are not aware of what a fitbark collar is. It is a research-grade dog activity and sleep monitor. They collect physical activity and rest levels 24/7, providing you and your family with unprecedented insights into dog health and behavior.
They were also featured on Animal Planet's new show "My Big Fat Pet Makeover." You can see that Kuhl Pup Treats really takes care of knowing everything about Jango. So you can see that they will care for yours as well. Dedicating themselves to the health of our furry best friends.
If You're Using Commercial Dog Treats -Keep Informed On Any Recalls
There is also a great site you can see updated lists of Dog Treat Recalls. They also can send you alerts. Something to consider when choosing commercial dog treats. Its always good to keep our little friends safe.
Another great resource I used quite a bit online was the symptom checker for Dogs and Cats. They have a lot of information on sensitive tummies and the symptoms to watch for as well. If you enjoyed this article about training treats for dogs with sensitive tummies. Please check out our other Dog Care articles.