This Is A Must See Review On WINPRO Blood Protein Supplements. You won't believe the results we stumbled across halfway through our review! However, First, take a look at our video we made showing our results with our pampered pup Princess Jasmine.
Tim Mitchum, the President of WINPRO, contacted me to try their products and give our honest and unbiased review on the WINPRO Blood Protein Supplements for Training and Mobility. In exchange for a sample of the WINPRO products.
I was delighted after seeing the video below on how well these products worked from a creditable source. Especially for senior dogs with mobility issues. You can find out more about the review done by Keep the tail wagging website. Keepthetailwagging participated in last year's Pet Blogging Journey 2020 as well. It is something I look forward to participating in again this year.
History of WINPRO
WINPRO was first founded by Bill Bernardo. WINPRO® Blood Protein Supplements are a unique, proprietary, and clinically proven animal blood protein blend, K-Thrive™ FORMULA D. It's an essential mix of concentrated blood fractions including plasma, serum, albumin, IgG, and IgA. – Source WINPRO website.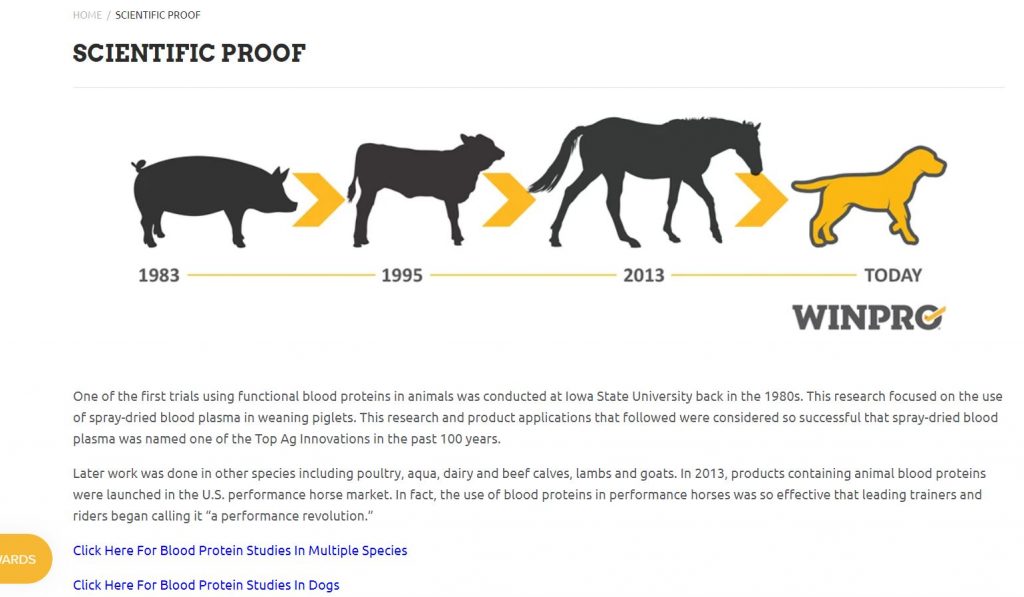 Multiple safety stages in the WINPRO production process can assure you it is free from harmful bacteria, salmonella, coliform, and E. coli. So I do feel safe giving these to my beloved Princess Jasmine below: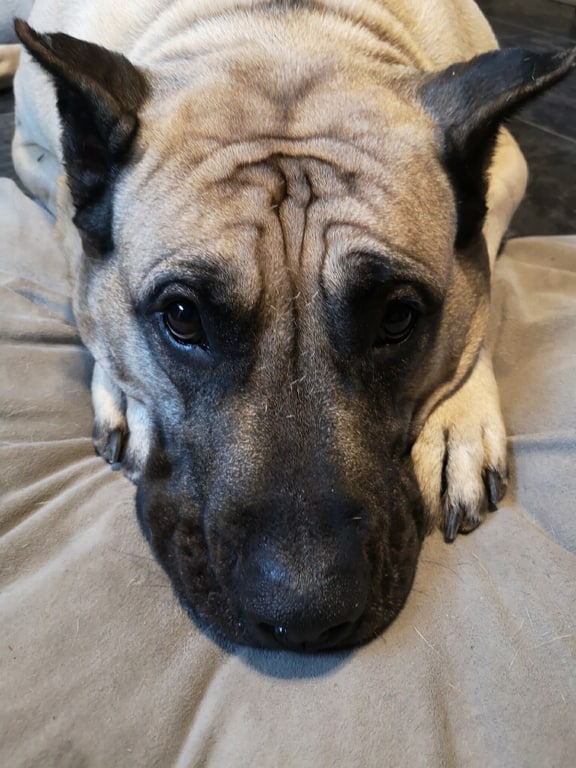 Subject: Jasmine – 154 lb to date -Presa Canario Age: 2 Years and 9 Months old
About Our Test Subject
Jasmine being a large breed is very prone to mobility issues. She rescued us at the age of 9 months from our local Humane Society. Jasmine had some fear aggression when we first brought her home. We worked with a trainer for months. The treats put weight on Jasmine since Cheese was the special treat she insisted on during training.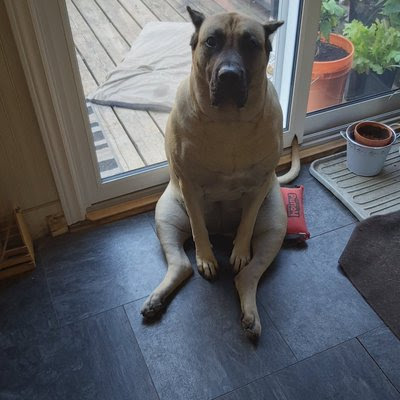 Recently she was told she is a bit overweight at 160lbs and we need to get her weight down to 145 lbs. (Currently, we have reached 154lbs to date) We purchased a weight vest from XDog to help her build some muscle in hopes it will help her lose weight and avoid joint issues in the future. However, when we received the vest the first thing came to mind on how this would actually affect her joints. Or would it cause any injuries to her legs? Here is a picture of Jasmine in her weight vest. Alongside the training treats and mobility treats.
We decided we would include WINPRO supplements in her training during the weight loss journey. We first have a video of her walking with her vest, and how she behaved afterward for one week. She didn't seem too tired at all but then something happened, just as we were about to increase the weight and training and add in the supplements when…
In the middle of our Review, Something Happened!
She was jumping out of the cab of the truck and hurt her leg somehow going for a quick ride with her papa. (Without her training vest on) We hadn't even finished the first week of training to start the review. We took her to our Vet and they suggested we give her an anti-inflammatory for 1-2 weeks.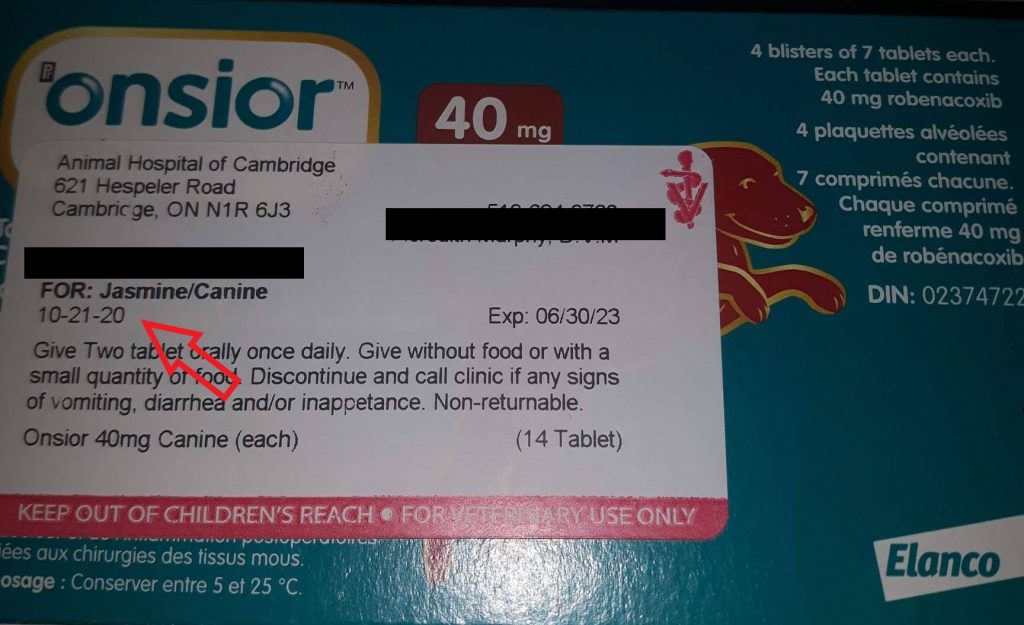 We told our veterinarian that we have access to the WINPRO Blood Protein supplements. It may be able o help with her inflammation. She said it would be safe either way, if we decide to go with WINPRO first, it should work the same way right? Especially since it can help with inflammation naturally considering all the side effects listed on the medication above. Plus the website does say that they can guarantee results in just a few days! So why not give it a try!

The Results found in 3 days were amazing!
We proceeded to start her early on the WINPRO Mobility and the Training Supplements before giving her the prescription. I gave our dog 1 of each of the training and 1 of the mobility ones the first day. One of each the second day. I started to see an improvement in 24 – 48 hours. Today is October 23, 2020. approximately 60 hours later from the injury. ONLY 6 of the supplements later. And not a limp or even sign of her injury! It is recommended to give dogs under 20lbs one a day and 2 for dogs over 20lbs on the package. We decided to give her one of each for the week she had injured her leg.
The veterinarian said it would take up to a week before we can let her jump off the porch or onto the bed. And not to walk her until after the week was up. We took the prescription since we were there and haven't even opened them! The two days she was on the WINPRO Supplements seemed to clear up the limp. You would never even know she had injured her left leg at all.
Was I going crazy?? Did these really work? And so fast? If you watch the video you can see the difference is just only a few days! Wow, that is crazy! It couldn't have been better timing for us to do this review! I feel good that I could rely on something more natural. If we weren't doing the review, we probably wouldn't have had WINPRO on hand. So far I would definitely purchase this product. Now that I have seen these results!
The Ingredients in WINPRO Mobility Blood Protein Supplements
Before doing this post "A Must See Review On WINPRO Blood Protein Supplements." We were really careful to ask questions and find out exactly what ingredients were in the supplements besides the blood proteins. As per the website, it lists the following ingredients for each product: I was curious if any preservatives or anything else was added.
Here are the ingredients for the Mobility Blood Protein Supplements:

As you can see the other ingredient besides the K-Thrive Proprietary Blend of animal blood proteins is Balanced Collagen: Collagen supplements for dogs are full of amino acids like glycine. This will help keep their digestive systems balanced and healthy. Collagen aids in breaking down nutrients like proteins and soothing any agitated areas within the gastrointestinal tract.
As for the inactive ingredients Brewers dried Yeast, Calcium Sulfate Dihydrate, Flaxseed oil, Glycerin, Mixed tocopherols, Natural Flavor, Pectin (Citrus) Salt, Sodium Alginate, Sunflower Lecithin, Water.
I know a lot of us are concerned with Glycerin and if it is safe for our dogs. Glycerin doesn't provide much nutritional benefit to your pet.
Glycerin benefits are related to its properties as a binder and sweetener. The glycerin that is derived from animal and plant sources is generally considered a 'safe', nutritionally void ingredient. Glycerin is added to pet food for three key reasons: 1) as a binder for canned foods and treats (to make them chewy), 2) as a preservative against mold, and 3) as a sweetener. " Source: According to PetNet
The ingredients for the WINPRO Training Blood Protein Supplements: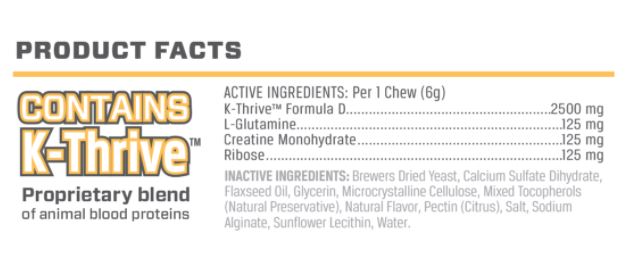 First, you have the K-Thrive Formula D ingredient that is their proprietary blend of the animal blood proteins. Next, you have the L-Glutamine which is an amino acid supplement that is used to prevent and treat stomach and intestinal damage most times. Creatine Monohydrate is a substance found naturally in your body — particularly in muscle cells. It is commonly taken as a supplement.
Ribose is the final Active Ingredient. According to Dog's Health Tips Blog, Several animal studies point to D-ribose as a means of increasing the capacity of the canine heart muscle, -Also explained by K9Power.com.
In these studies, the supplement was found to boost the level of ATP in heart muscle, and during dog exercise, that increased ATP can help the heart deliver blood to working muscles.
D-ribose administration can also improve the blood flow of a dog's tongue, when panting, which helps an animal cool down after exercise, can be more efficient during recovery.
Our Overall Experience So Far – Review On WINPRO Blood Protein Supplements
We could not be happier with the results of this supplement. Not only did it help Jasmine recover from an unexpected injury within 48 hours. It also helped with her overall endurance on her walks. No more lagging behind. She keeps up to our regular pace with ease. She also has more overall energy and less recovery time!
I had a dog that suffered from arthritis in her senior years not long ago. She didn't pass away to her disability but she did pass away sooner from the side effects that the harsh medication we were giving her.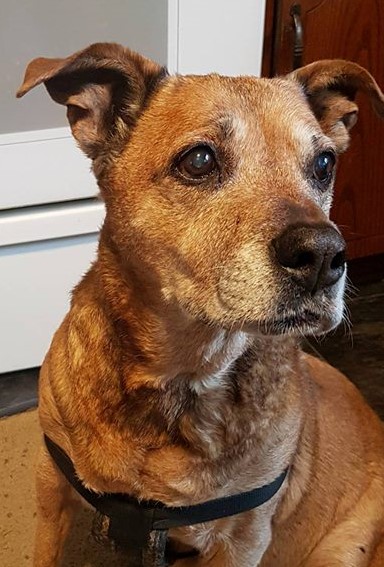 She also was addicted to tramadol for the longest time. When we stopped using it, she started having seizures, and we had to give her phenobarbital. Which ultimately she could not handle any more of the medications and her heart failed her. However, I truly wish I had the option for a more natural product like WINPRO years before she started showing her arthritis.
Jasmine Approved
We are going to continue to use the WINPRO Training and Mobility Blood Protein Supplements. Especially while she gets back to her weight loss journey and weight training.
I am more confident now than ever that these will protect her while she builds some muscle and gets back to her normal recommended weight. We could not be happier to have found such a great supplement that can stand behind their guarantee!