How Do I Know If CBD Is Safe For My Pet?
Have you ever wondered if CBD is safe for your pet? With all the changes in the past legislation, more and more people have decided to try CBD for their pets. The article you are about to read is only to educate you on making that decision yourself. I would highly recommend consulting with your vet at all times.
But what I can do is summarize some research and refer you to actual case studies. To help you better understand what CBD is and if it may be right for you. I will explain why your vet cannot prescribe anything for your pet.
Why I Chose To Write About This Topic
I chose to write about this topic because at one time I found myself researching this for my senior dog. She passed away on July 10, 2017. In the end, she struggled with seizures for about 3 months before she passed. I was devastated and the only option was to dose her up with phenobarbital. The same thing they use when a pet is euthanized. She was also on Tramadol and Gabapentin.
It was very nerve-racking but there wasn't enough information out there to convince me that CBD was a better choice. I regret not focusing more on finding options. To see what she went through being on such powerful drugs in the end. I wish I had checked into this more. So here it is. I have decided to do the research for anyone that has thought about if using CBD is safe for their pet.
The Legal Issues Of CBD And Your Pet
What To Expect From Your Vet And Why
Most times when we ask our vet about CBD and our pets. They will tell you the same thing my vet said to me. They are not legally able to prescribe these products and are very limited. Here is why during the legalization process the legislation left out veterinary care only doctors and other health organizations were included.
Below is a great video to watch on how the Canadian Association Of Veterinary Cannabinoid Medine became active. They will also help you find a veterinarian that will support your choices and help you monitor your pet. You can also encourage your vet to join the association.
Is Your Pet Going To Get High From CBD?
The answer is no. Most products that are safe are made from hemp, hemp seeds or CBD. These contain no THC. Confused? I found a great video explaining what the Cannabinoid profile is. I surfed through hundreds for reputable experts. This one stood out to me. It will help you understand what Cannabinoids are and the difference between them.
You can get more information on their Utube Channel at SCLabs. Especially if you would like to learn more about how cannabis works scientifically.
Do Dogs And Cats Respond Like People Do?
Dogs and Cats respond differently than humans from what I have researched. Dogs are similar to humans however dogs have a higher concentration of CB1 receptors in the cerebellum than we do. Cats, on the other hand, I couldn't seem to find any further information. It is recommended you do not give either of them THC from what I have read. CBD is much different than THC. CBD does not get you high. THC is the one that will give you that high feeling.
Lets Talk About CBD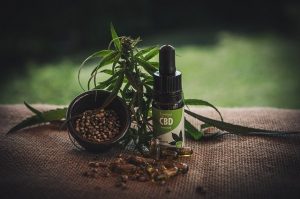 CBD
CBD comes from the hemp plant. Although it is a cannabis plant it does not have the psychoactive effects. It is very high in CBD Cannabis can come in two forms, a Sativa or Indica. A hemp plant comes from the Sativa family only. And has less than 0.3% THC.
Marijuana, on the other hand, is higher in THC depending on the strain of the plant. It can be a Sativa or Indica. Sometimes even both called a Hybrid. THC is 5 – 35% or higher depending again on the strain and conditioning of the plant.
CBD Oil vs Hemp Oil? What is the difference?
CBD Oil
CBD Oil is from the hemp plant. Using the stems and leaves of the plant. Make sure you understand where your CBD is extracted from. There are CBD products out there that are extracted from cannabis plants containing high THC.
Hemp Oil
Hemp Oil is usually extracted from Hemp seeds. It can, however, come from the plant as well. The seeds do not carry any THC. The method of extraction is very similar to the way they extract olive oil or coconut oil.
Now Lets Get To The Case Studies
I am in the dreadful part of my research studies. I mean most of the terminology can be very confusing. Therefore, I am going to give you some options for research.
Research Different Studies
Below you will find the links to some great research information and actual case studies. That is if you would like to read up further on if CBD is a safe alternative for your pet.
Absorption
Pharmacokinetics of cannabidiol in dogs. The findings are quite interesting even though only 6 dogs were only studied. The absorption rate was very low after the administration. The study was performed by the Department of Pharmacy, School of Pharmacy, Hebrew University, Jerusalem, Israel.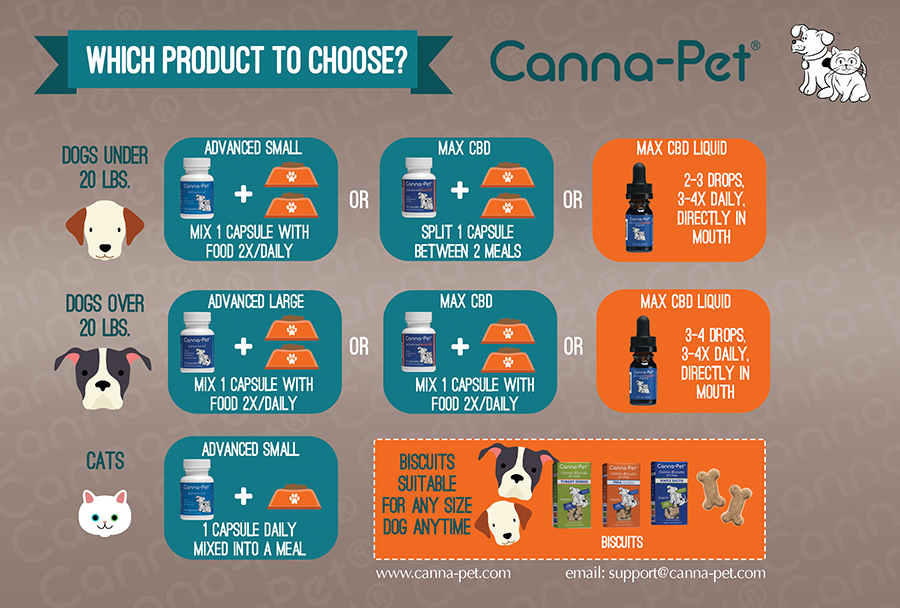 Arthritis
Although this one is new, you may want to follow up on the results. A New Cannabis Study Is Launching in Philly — For Your Dog Teamed up with a company they are the first scientific study of a cannabinoid therapy aimed at relieving symptoms of joint-immobility in dogs.
Epilepsy and Seizures
Although I don't have a link to the case study directly, This article is great to start if your dog has seizures. Science Daily reported that CBD clinical trial results in seizure frequency in dogs 'encouraging'.
The research took place from 2016 to 2017, and results are published in the June 1 issue of the Journal of the American Veterinary Medical Association.
More On Helping You Decide If It Is Safe For Your Pet
There is one site I do recommend and you will find me mentioning them in a few of my blogs. I just found that PetMed had a lot of helpful information. They were a go-to site for me when I was helping my senior dog lose weight. My other dog had incontinence so it was helpful learning about the conditions they developed as they grew older.
If you would like to know more you can read a great article on PetMed if CBD is safe for Cats. They have another one if CBD is safe for Dogs. They do make some great points in the articles. It gives you information to find the hard true facts on the risks associated with CBD and if it safe for your pet.
The Whole Dog Journal has a great article with some information to help you decide if CBD is an option for your pet.
Research Suppliers That Specialize In Pet CBD Products.
I can refer you to some more great topics and questions about CBD Animals & Pets. Its a supplier called Canna-Pet LLC. I have never used any of the products on my dog. However, I am still researching the benefits so when my dog starts the aging process I can have better options than I had from my last experience.
Over All Is CBD Safe For Your Pet?
In conclusion, I can not say if CBD is safe for your pet or not. You will need to do your own research and speak with a professional. Your vet may or may not be on board. Now that you understand their legal obligations you may be able to get their support or opinions. I wrote this article to help you find the answers you're looking for. This is in no way ANY medical advice and you should ALWAYS discuss this with a veterinarian first.
Pet Frenzy is also an affiliate of Canna-Pet and may receive commissions if purchased through our site. Please see our Affiliate Disclaimer in the footer of this page.