Want more exposure?
Partner Up With Pet Frenzy For Giveaways! We love helping the pet community in any way we can. Although we are fairly new we are on the right track to being able to provide you with some extra exposure.
We had just launched our Partnership program prior to the pandemic and figured what better way to turn this opportunity to do our part and help get your pet business or service out there online! Now Free! (A $500.00 value)
What does the Giveaway Partnership Include?
We will do a complete review of your product or service on our website. Over 10K page views a month.
Share on our Social Media Platforms -Facebook, Pinterest, Twitter, Tumblr, Instagram
Pet Frenzy was voted in the Top 100 Pet Blogs of 2019 & 2020 with Feedspot- The Feedspot Newsletter has over 2 million subscribers that we can reach out to.
The feature will be included in our monthly newsletter
We can build your subscribers, likes, and follows by each entry requiring action to enter give away.
How much does it cost?
Right now we have a special promotional offer of $0.00! That is right! FREE. A value of over $500.00.
During the Covid-19 Pandemic, we at Pet Frenzy want to help small businesses get the exposure they need at this time as well as by offering something free to our followers and bring some smiles to them! If your interested please just fill in the form and we will be happy to work something out with you. You just need to supply the giveaway to the winner or winners!
What does the Contest Page Look like?
A good example is the one that Pet Frenzy partnered up with WPForms. I was very new at the time and had very little traffic, unlike today. As you can see that in order to enter they will sign in with their Facebook or email account. Then you can have them like your Facebook, Twitter, and Pinterest page. You can also have them subscribe to your newsletter to reach potential customers through email marketing. Here is a snapshot of one that we have done: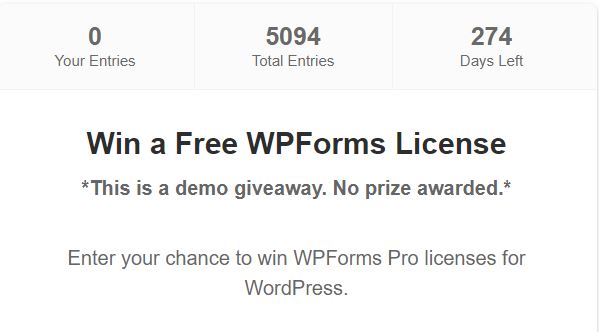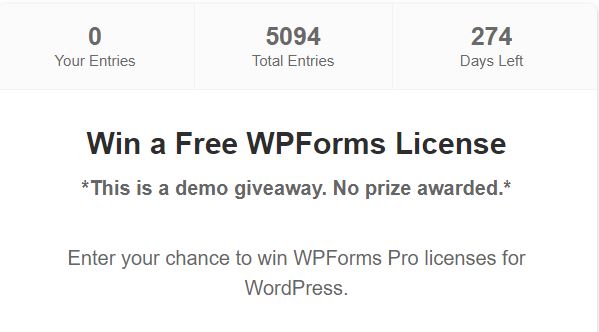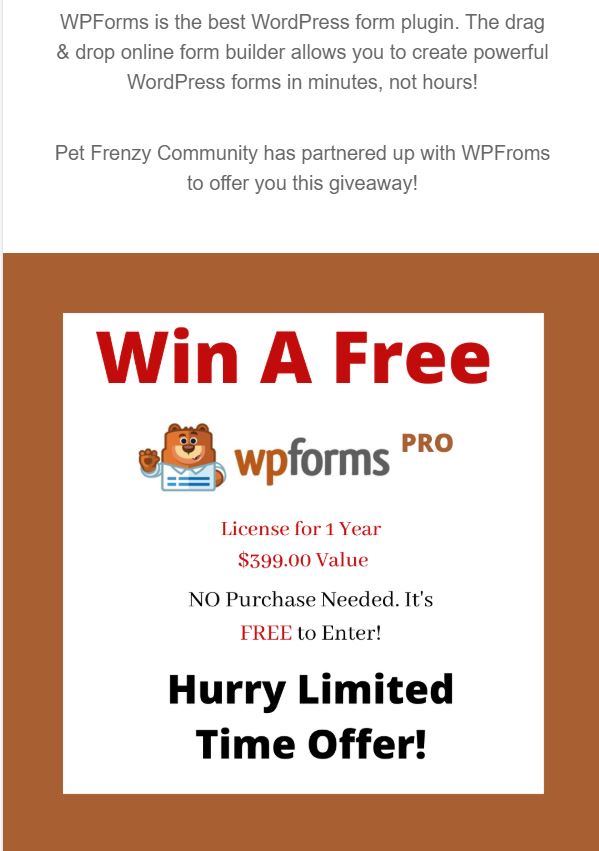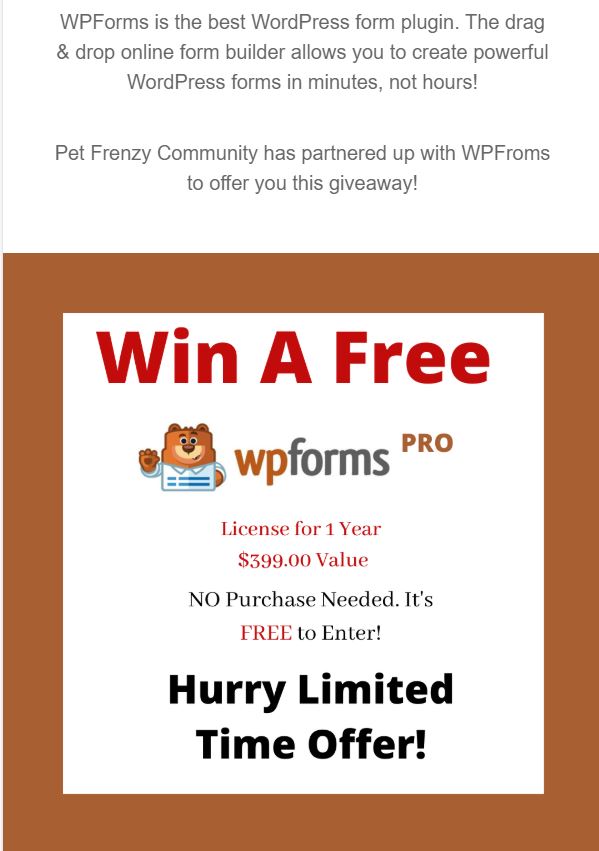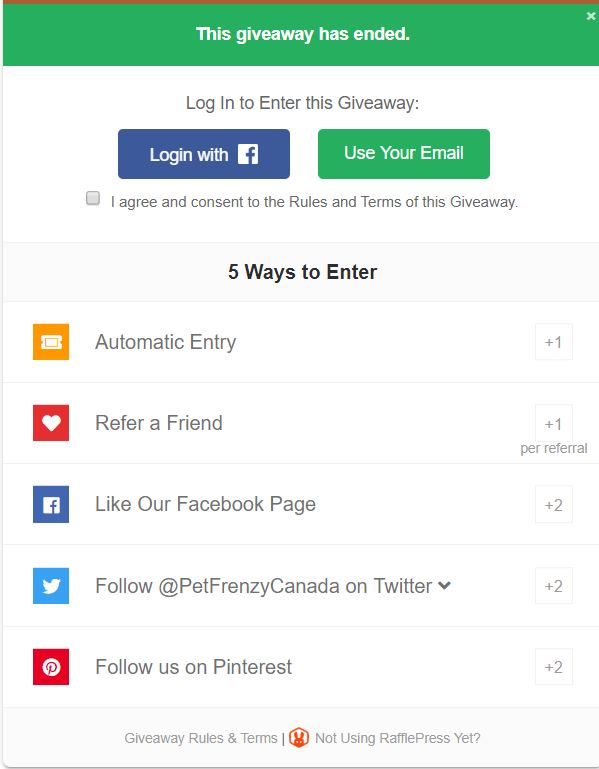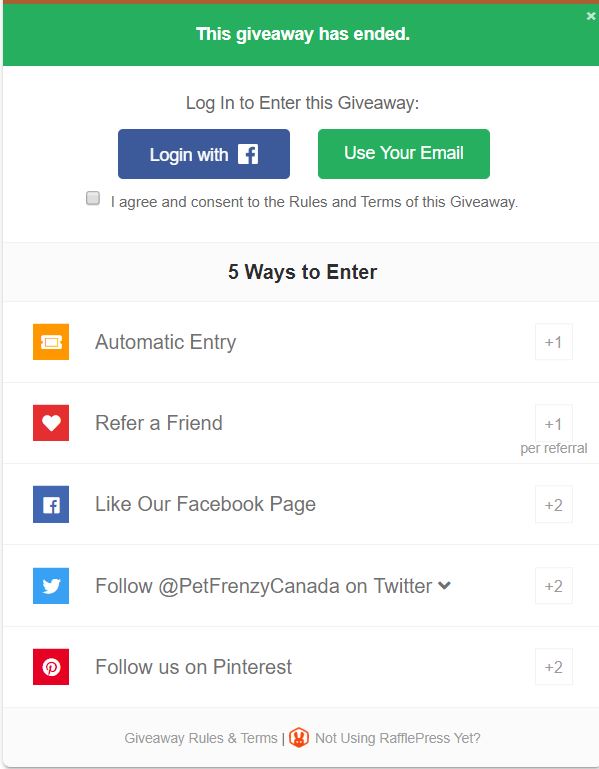 However, there are so many other ways you can use the giveaway to build traffic to your own website. Pet Frenzy uses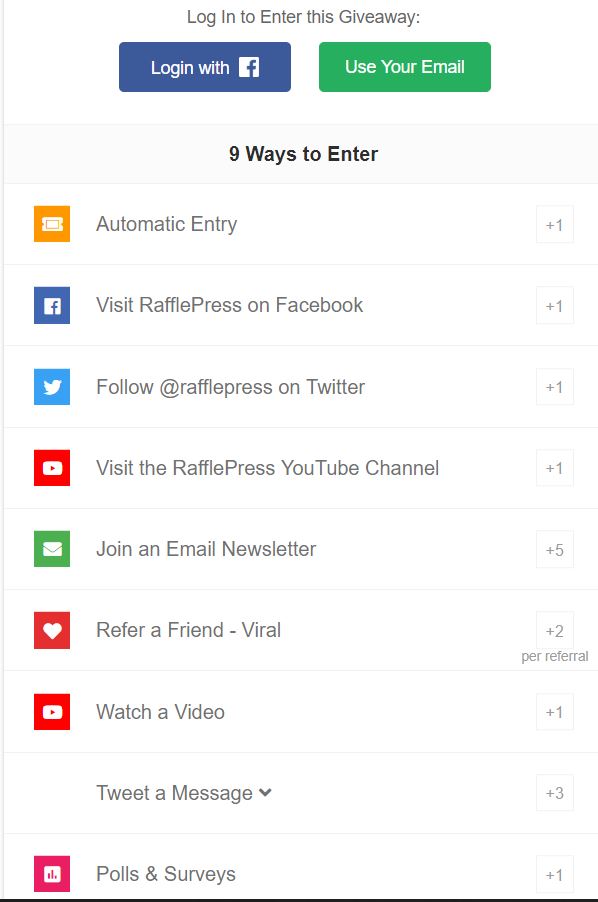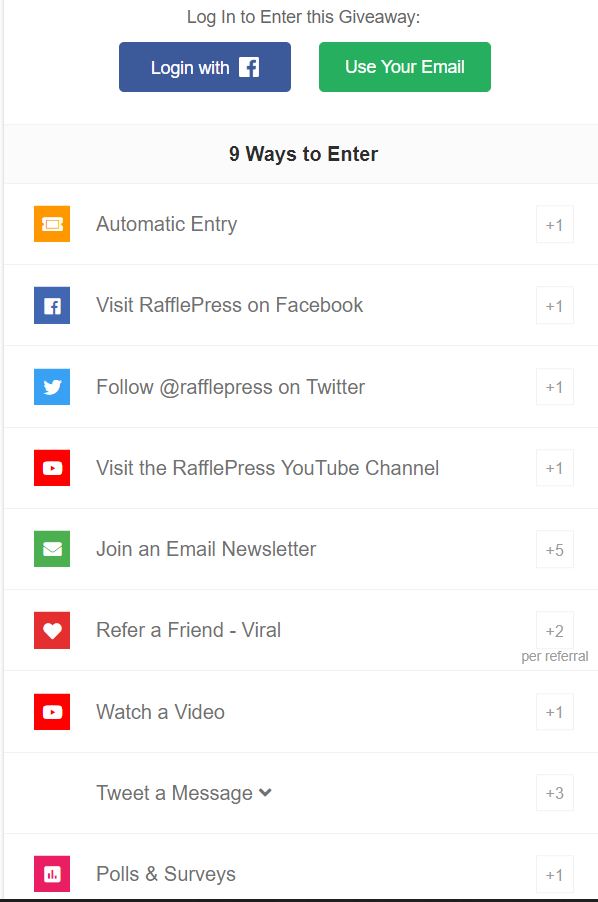 Recent Sponsors of our Give Away Opportunity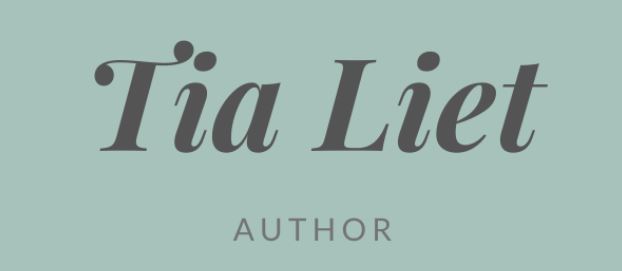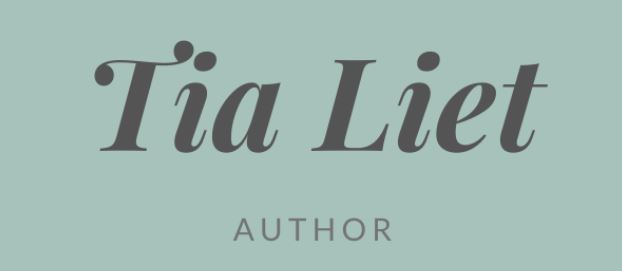 Pet Frenzy Invites You to Partner Up!
Just fill out the form below and we will be in touch as soon as possible.